Stainless Steel Commercial Washers
Douglas Machines Corp. has designed over 80 models of stainless-steel industrial washers to wash and sanitize anything from tablespoons to garbage cans to scale parts. Our industrial washers will streamline your business while saving you time and resources thanks to our engineering tenets of efficiency and dependability. To get a closer look, you can find each of our washers by category below.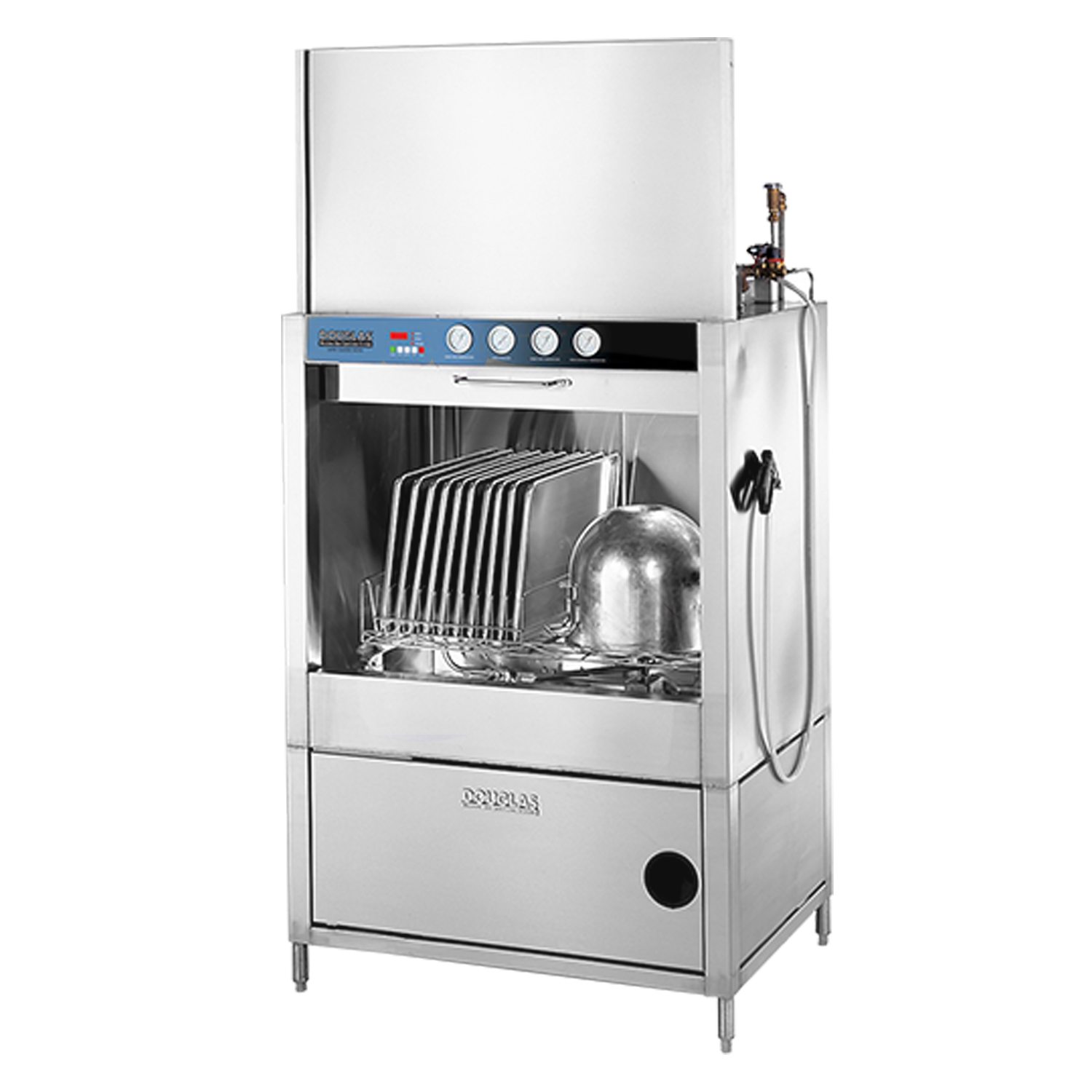 Pots, Pans, and Container Washers
Pot, pan, and container washers come in a variety of styles and capacities. Choose from lift-door or split-door models.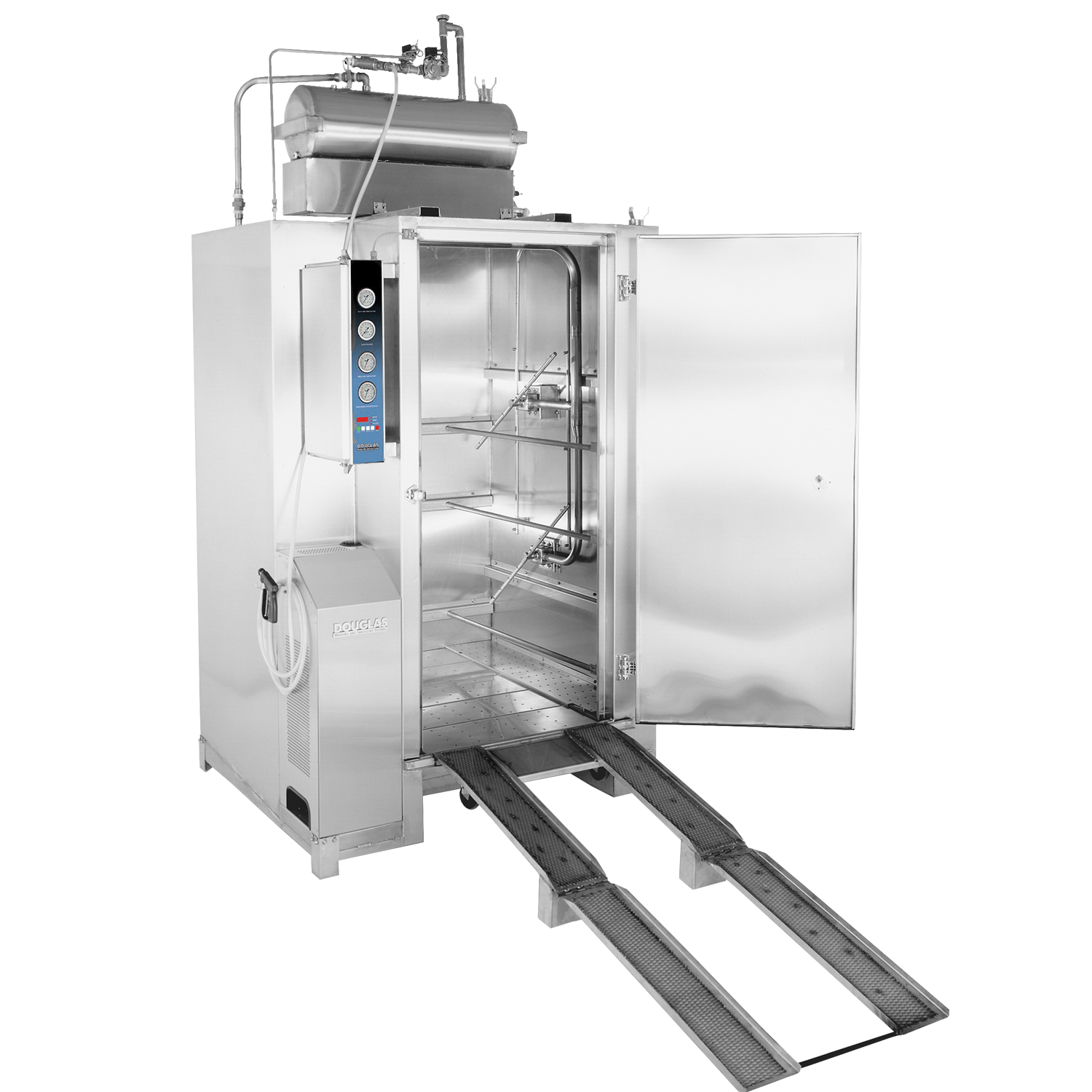 Roll in Rack Washers
Roll in rack washers come in a variety of styles and capacities. Options to install with a ramp or in a pit.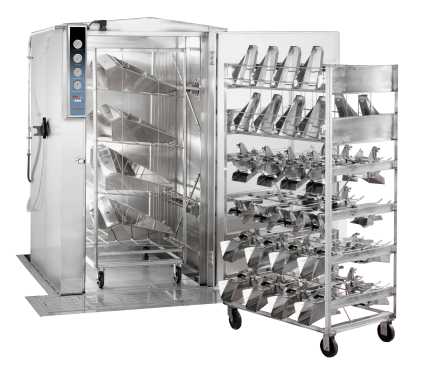 Scale Parts Washers
These are designed to clean detachable scale parts such as weigh and feed buckets, chutes, and feeder pans.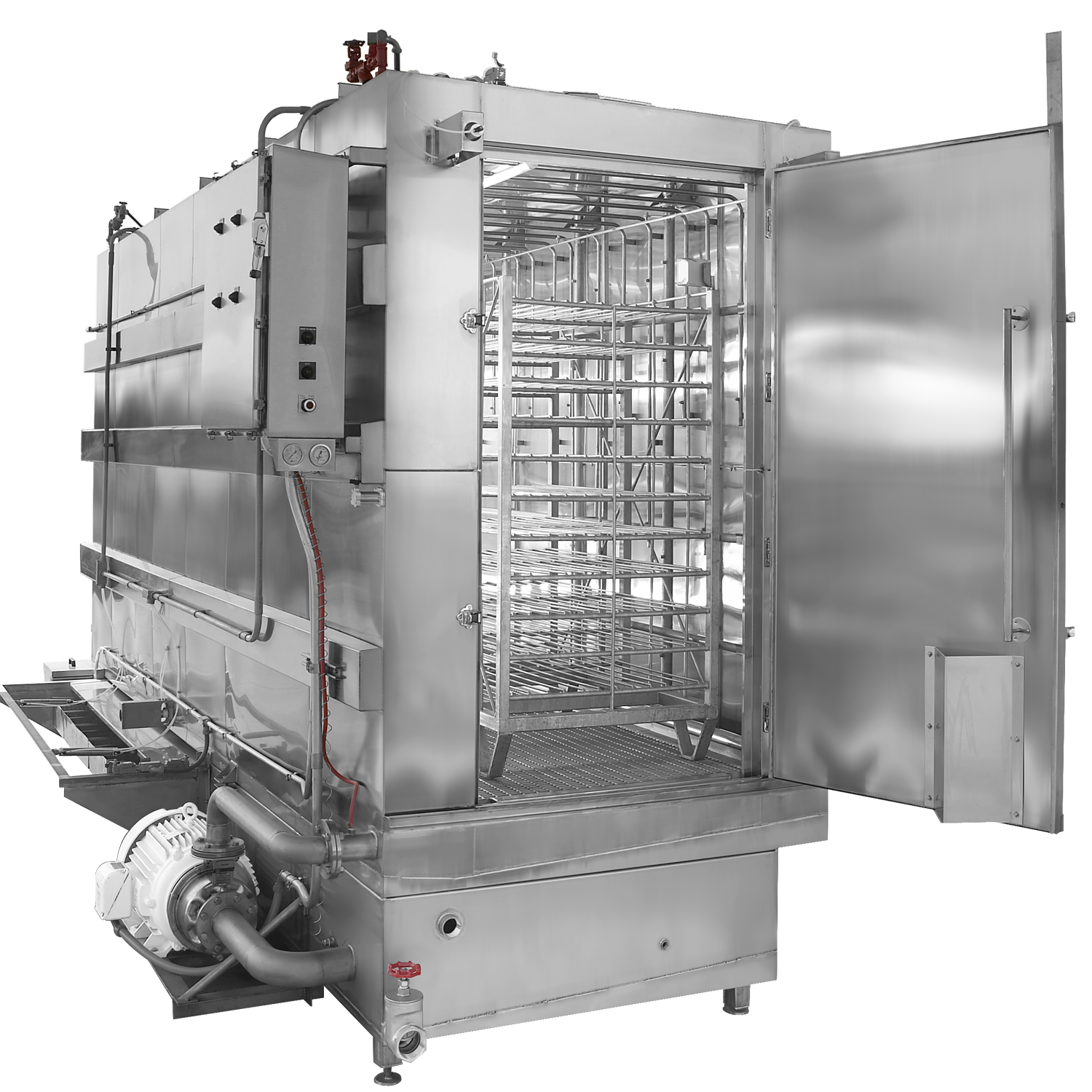 Smoke Truck Washers
Smoke truck washers come in a variety of models to clean one to four smoke trucks at a time.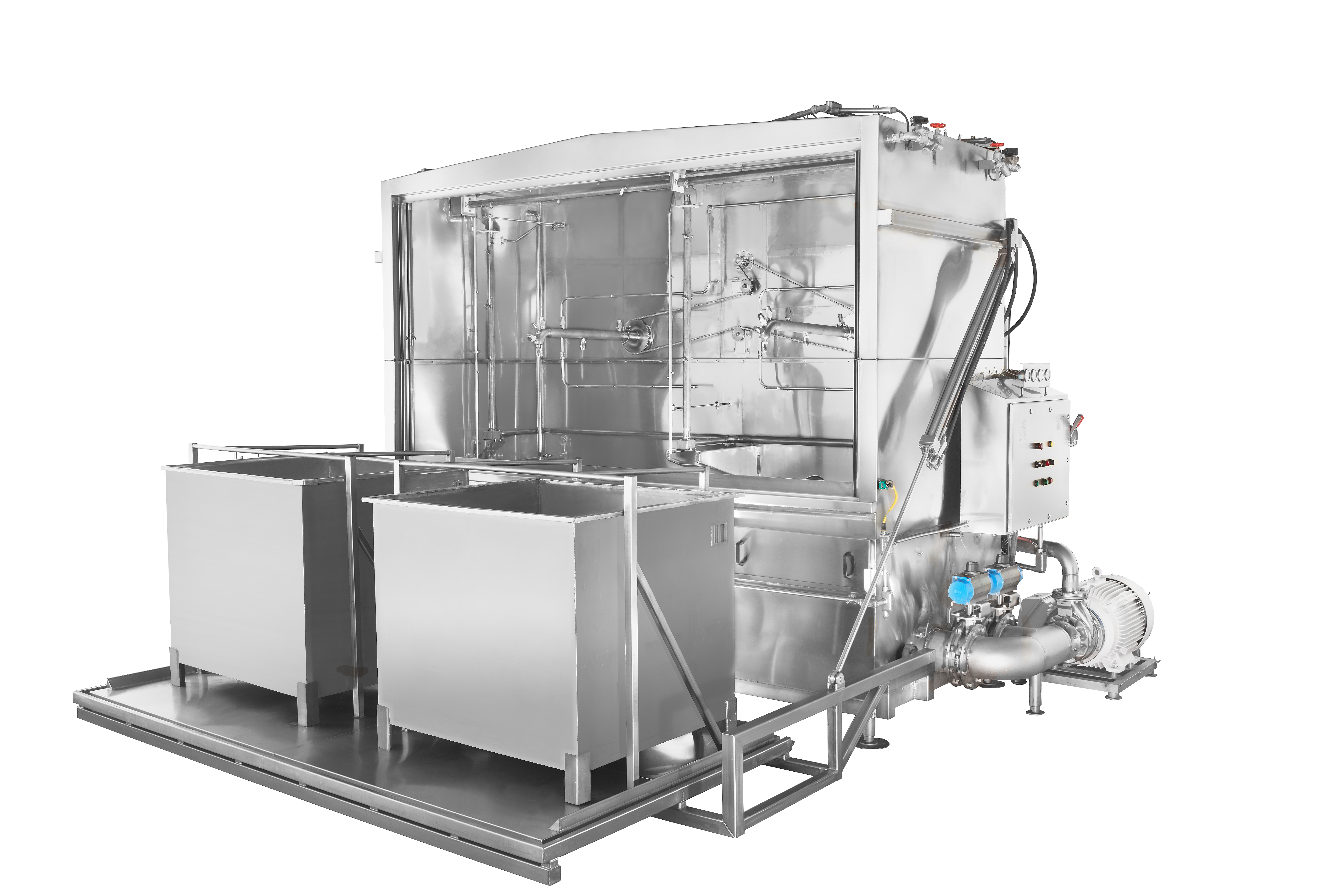 Vat, Bin, and Tote Washers
Vat, bin, and tote washers come in a variety of styles to quickly and efficiently clean and sanitize bulk ingredient containers.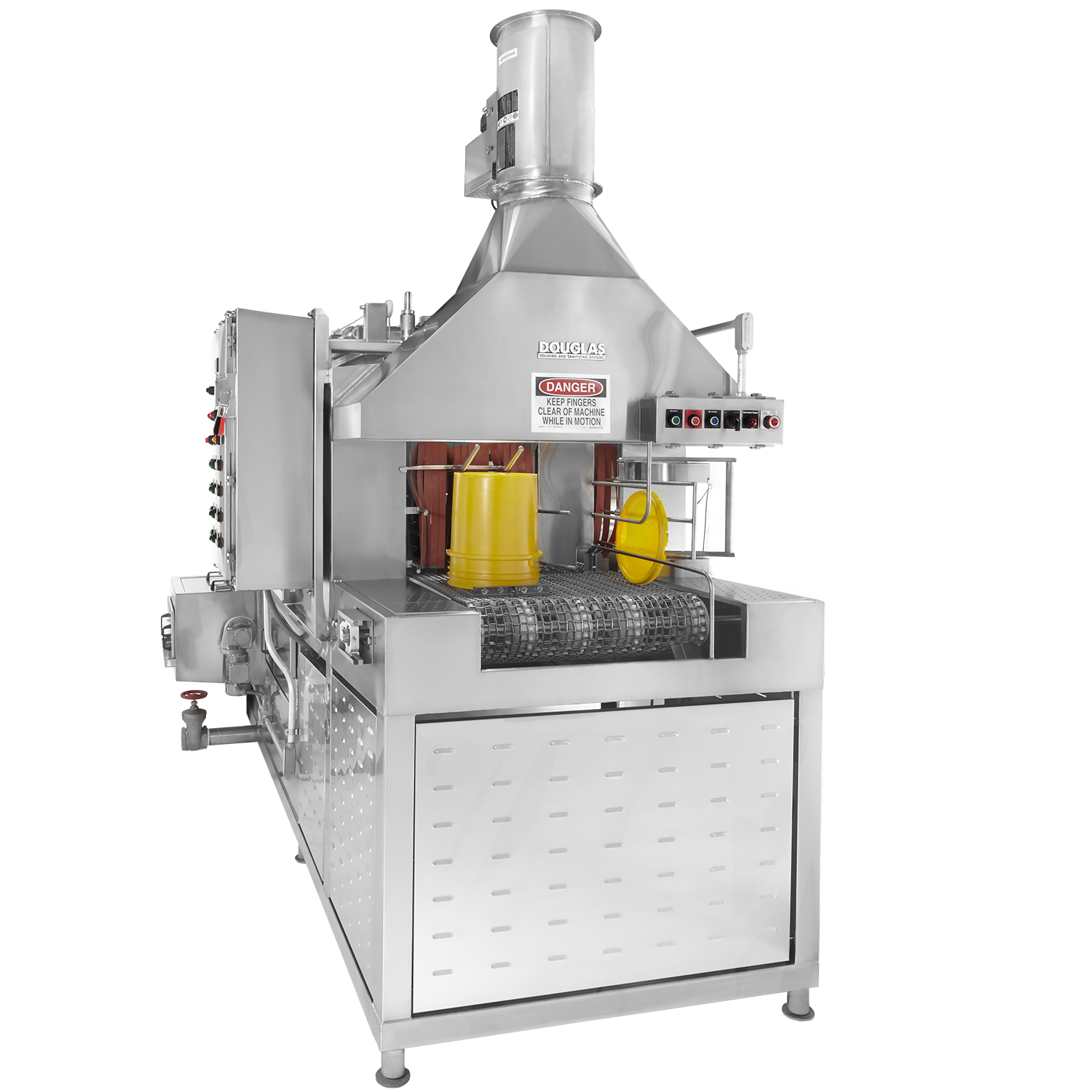 Conveyorized Tunnel Washers
Clean containers of various sizes and shapes including pans, trays, molds, pallets, totes, bins, crates, baskets, barrels, drums, screens, smoke sticks, buckets, and lids.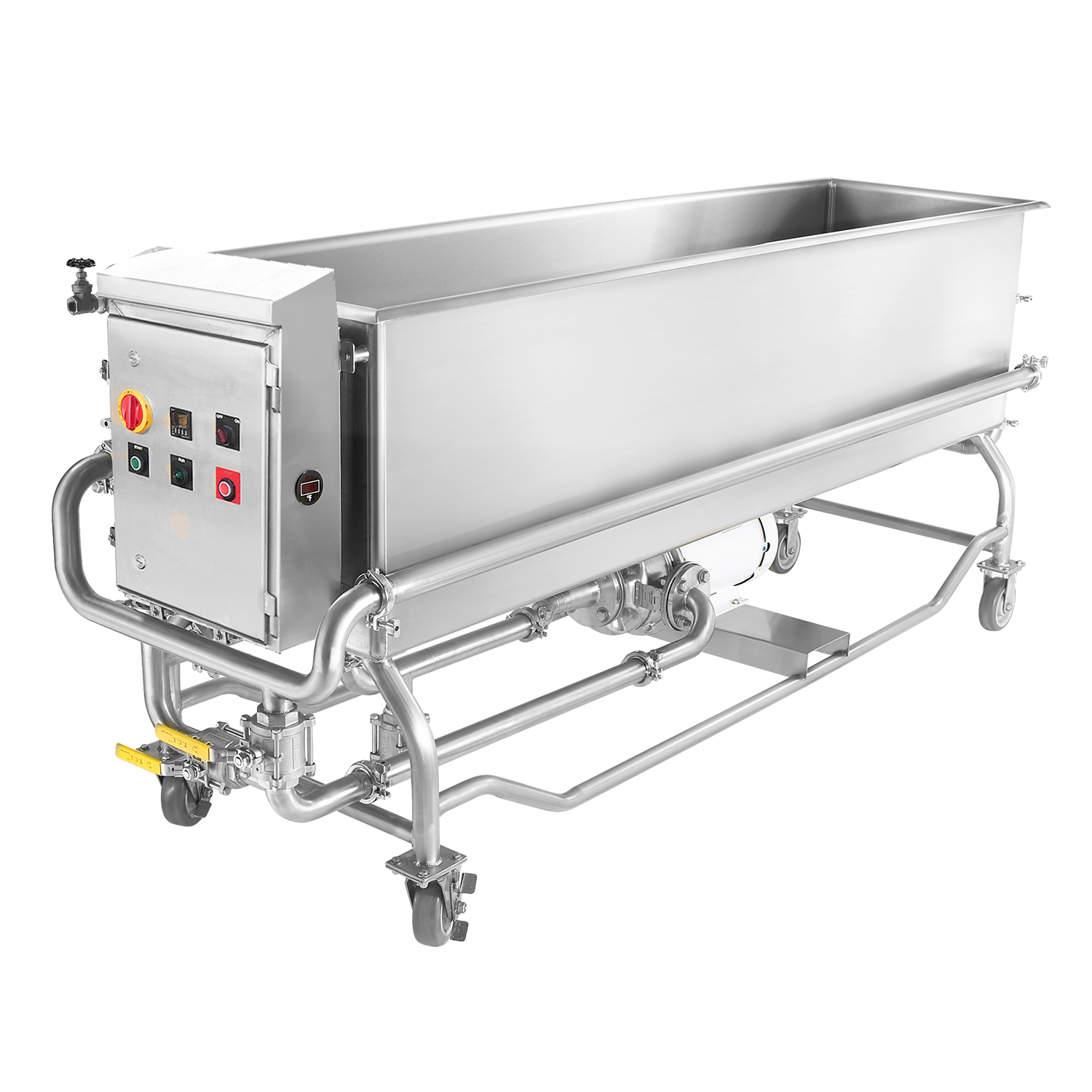 COP Parts Washers
COP parts washers are offered in various lengths and capacities to clean fittings, machine parts, valves, and tubes in a recirculating wash tank that provides continuous, turbulent, rolling, jet action to loosen and remove soils.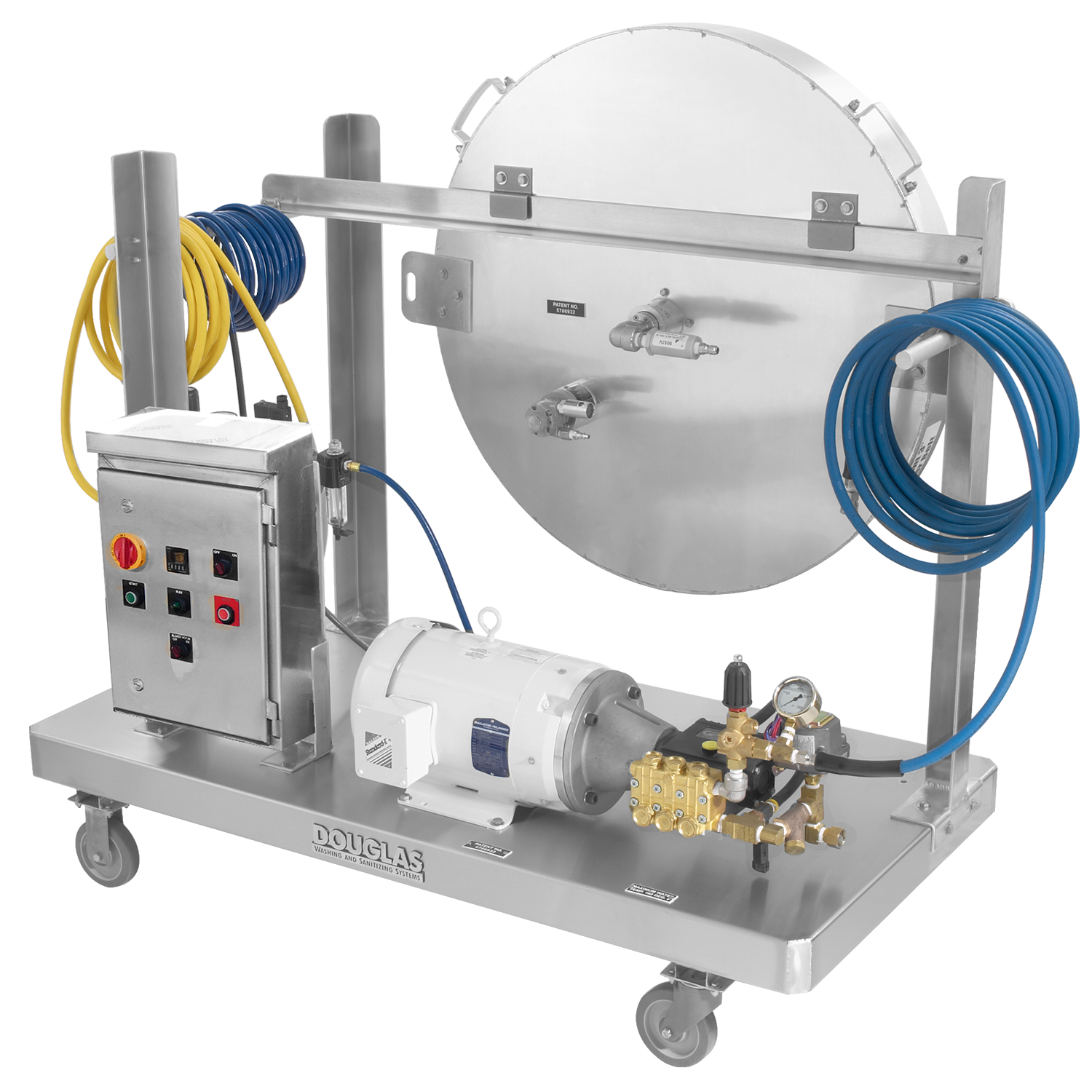 Belt Washers
Douglas Machines' Cyclone Belt Washers are designed to remove fats, sugars, allergens, and oils from a wide variety of open mesh and solid conveyor belts.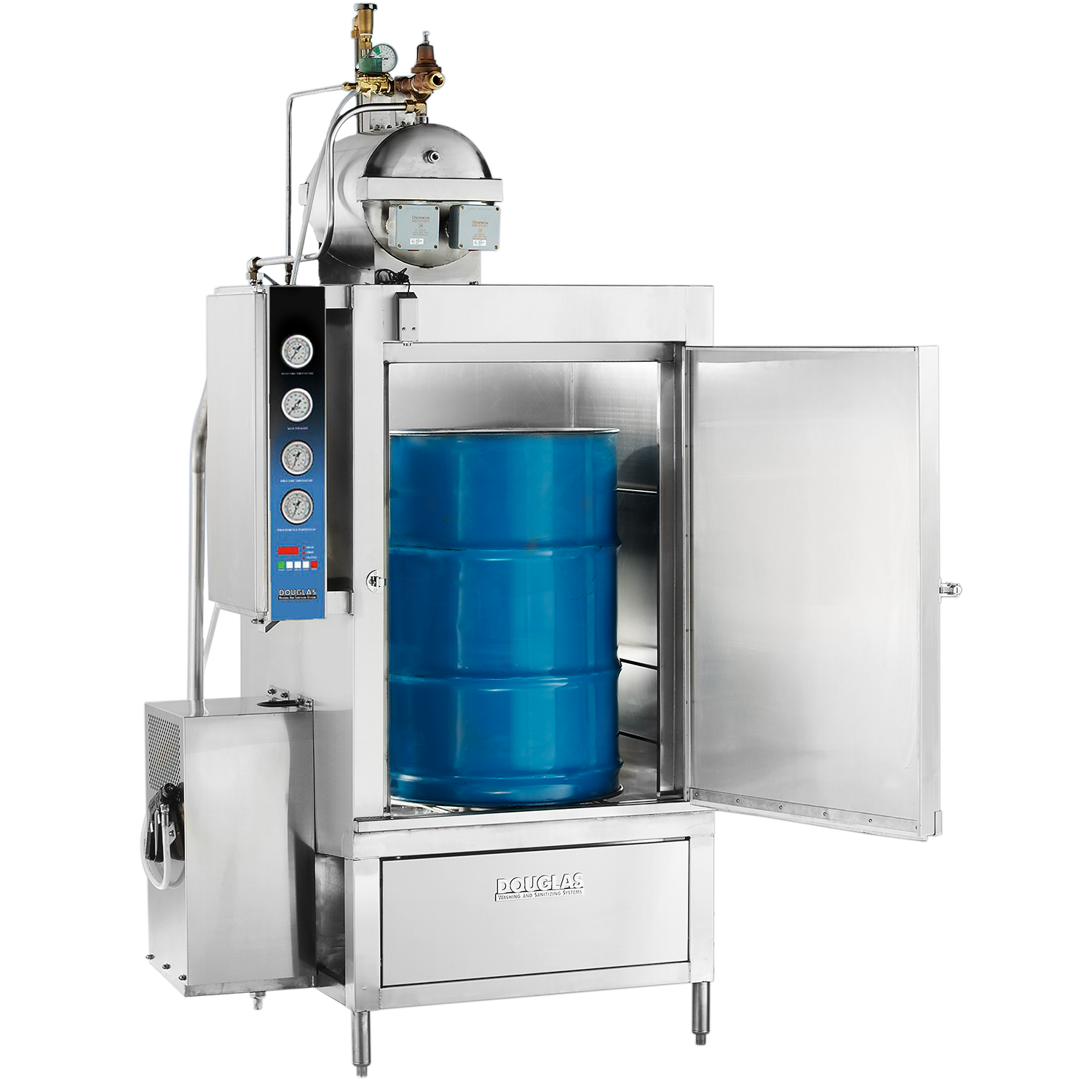 Barrel, Drum, and Garbage Can Washers
Barrel, drum, and garbage can washers are designed to wash, rinse and sanitize barrels, drums, and reusable containers, one at a time.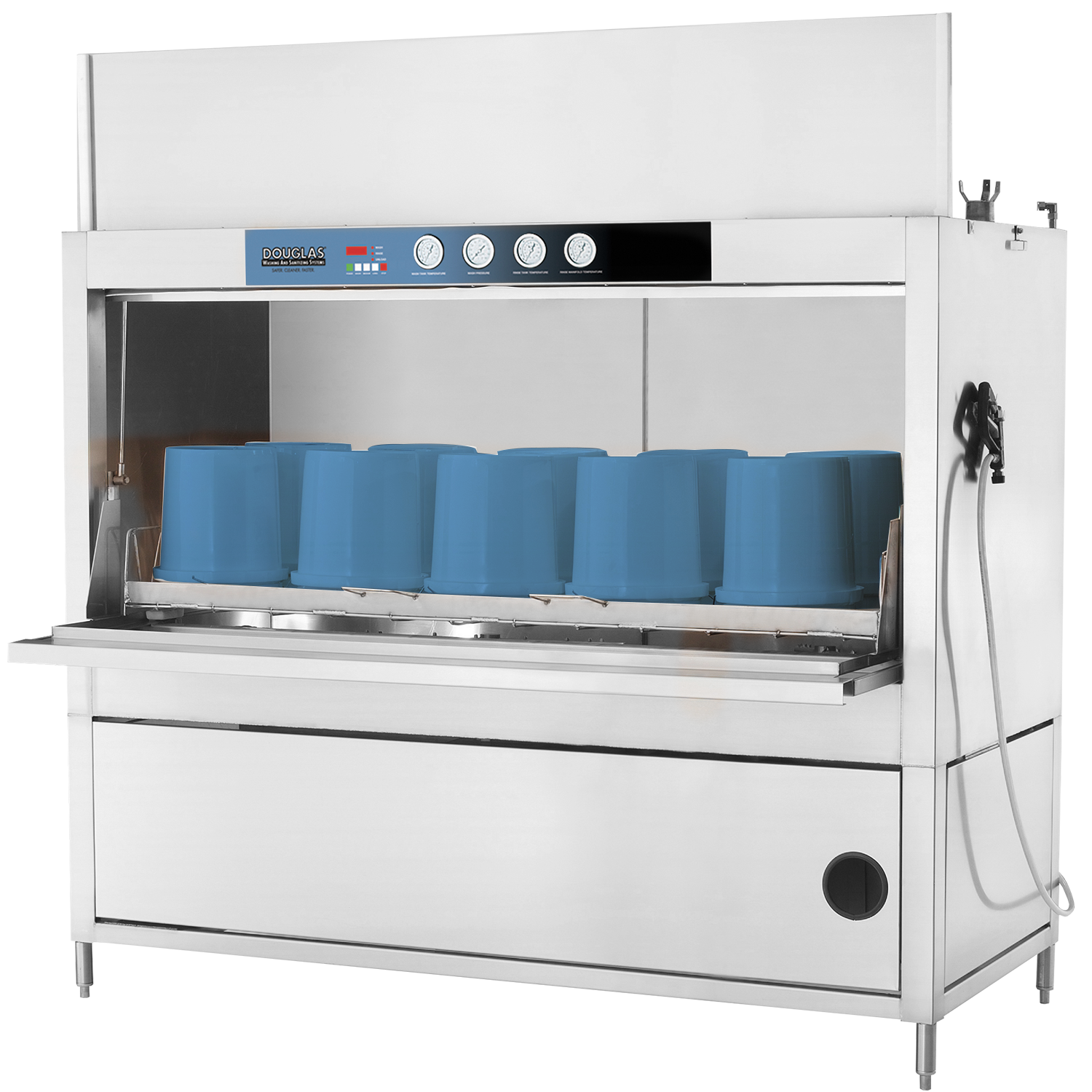 Bucket Washers
Bucket washers come in two different capacities to wash buckets, lids, and utensils.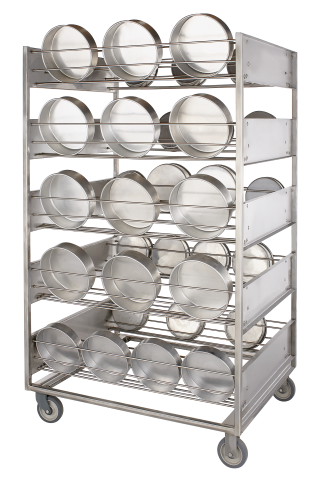 Wash Racks
Wash Racks are constructed of stainless steel and are specially designed to hold a wide variety of containers.
Corporate Office
4500 110th Ave N
Clearwater, FL 33762
Business Hours
Monday -Friday                8:00am - 4:30pm
Reach Out to Us
Have a question? Our experienced sales and engineering staff is ready to assist you in identifying the very best Douglas Washer or Replacement Part to match your specific needs. Call (800) 331-6870 for parts and service or email us today. We are here to help you!