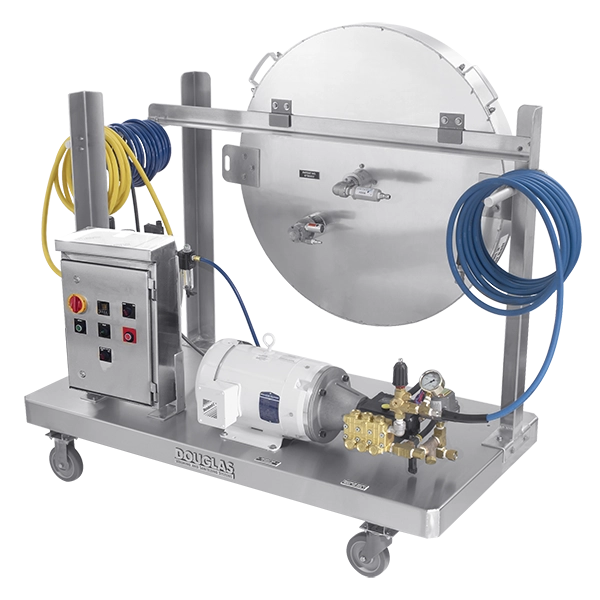 Conveyor Belt Washers Features
Regardless of the model, each Douglas Machines' conveyor belt washer features:
A wash head that is matched to your specified use.
Spray heads matched to the width of the belt to provide complete coverage
A portable cart to move the system throughout the facility.
Speed and pressure adjustment.
A parts and performance warranty.
Cleans without degreasers or caustics.
Choose from Douglas Machines' list of standard conveyor belt washers below.
Conveyor Belt Washer Process
Douglas Machines' Cyclone Conveyor Belt Washers are designed to remove tough grime from conveyor belts using minimal water. Water use is just 3 to 4 gallons per minute at 1500-2000 psi, far less than a hose or spray bar.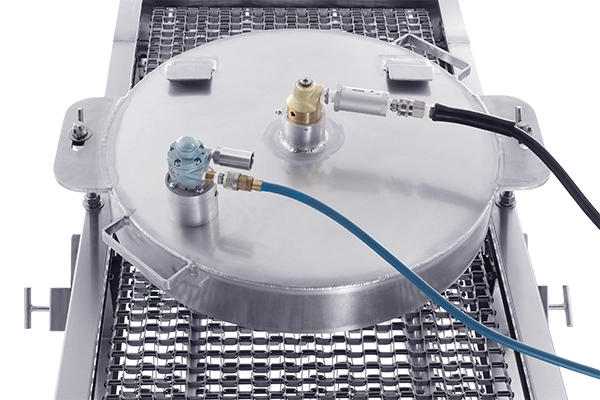 Cyclone Conveyor Belt Washers – Model C-RH
Douglas Machines Model C-RH will clean draining belts like spiral conveyors, freezing tunnels, and meat fryers.
 C-RH Features:
Cleans metal or plastic belts.
Rotary spray head.
Reduces spiral belt tension.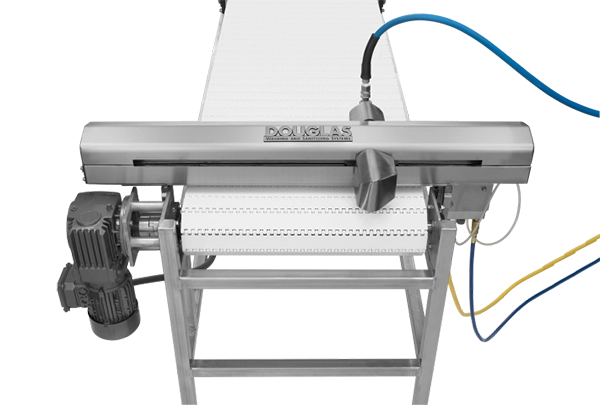 Linear Head Conveyor Belt Washers –
Model 

C-LH
Corporate Office
4500 110th Ave N
Clearwater, FL 33762
Business Hours
Monday -Friday                8:00am - 4:30pm
Reach Out to Us
Have a question? Our experienced sales and engineering staff is ready to assist you in identifying the very best Douglas Washer or Replacement Part to match your specific needs. Call (800) 331-6870 for parts and service or email us today. We are here to help you!