Commercial Wash Rack Manufacturer
Douglas Machines' wash racks are constructed of stainless steel and are specially designed to hold a wide variety of containers common to the bakery and food processing industries. Sizes and capacities are dependent on the available wash zone which is specific to a particular model. Each wash rack is designed to hold containers in the proper position to spray patterns, to maximize cleaning effectiveness, and to drain properly.
Wash racks are also designed to protect the parts during cleaning and transport and extend their life cycle. While Douglas Machines' wash racks are built primarily for Douglas Washing and Sanitizing Systems, many companies purchase them just for the convenience of transporting or storing containers in their facility. Select from an assortment of standard offerings or have us custom design a solution specific to your requirements.
Currently, Douglas is having a Rack Sales Event, with significant savings available for a limited time on certain racks and inserts.  Please check back periodically, as the items on sale will change throughout the year.  These are limited time offers that give you the opportunity to stock up on quality racks. 
Sample Wash Racks For Roll-in Rack Washers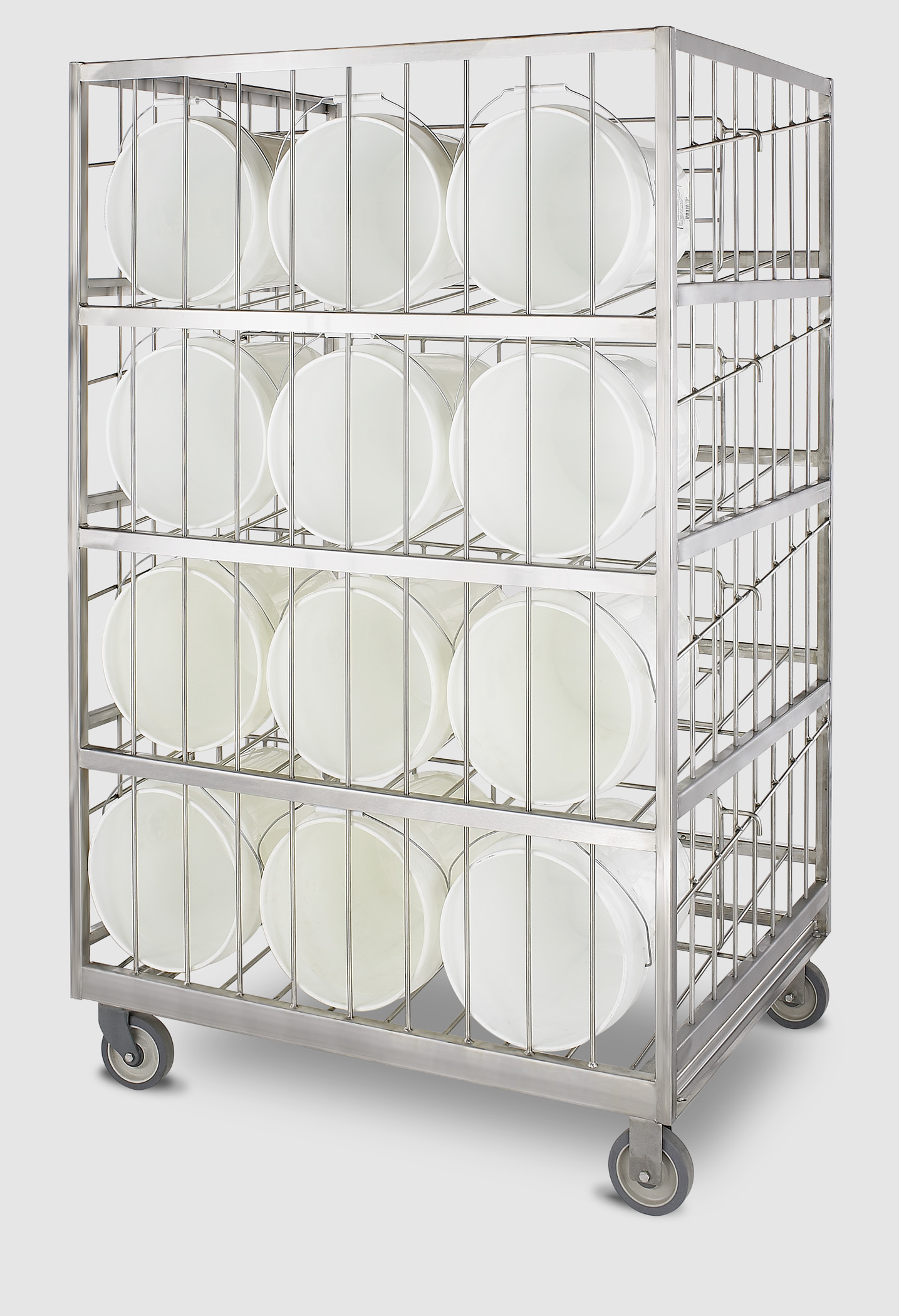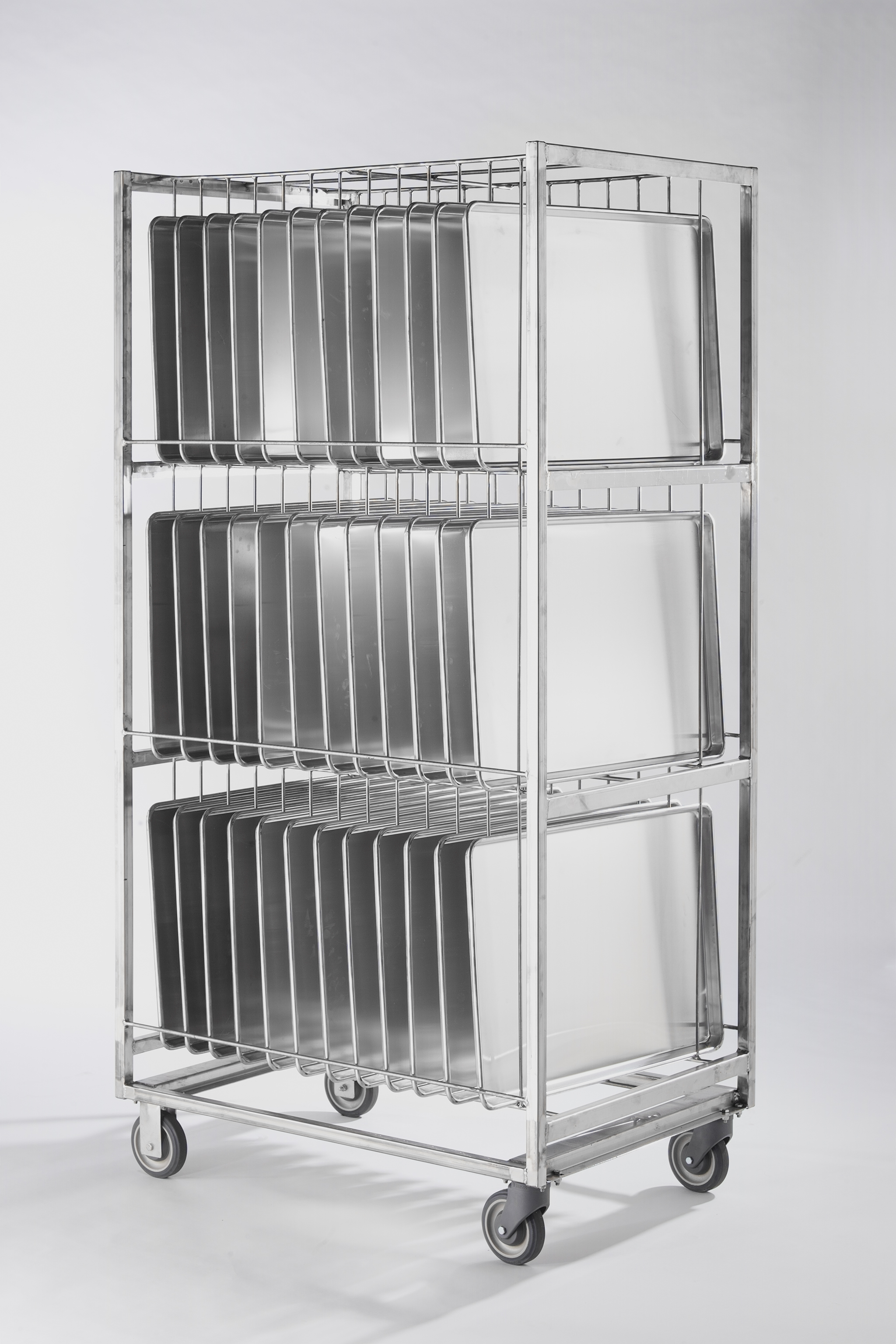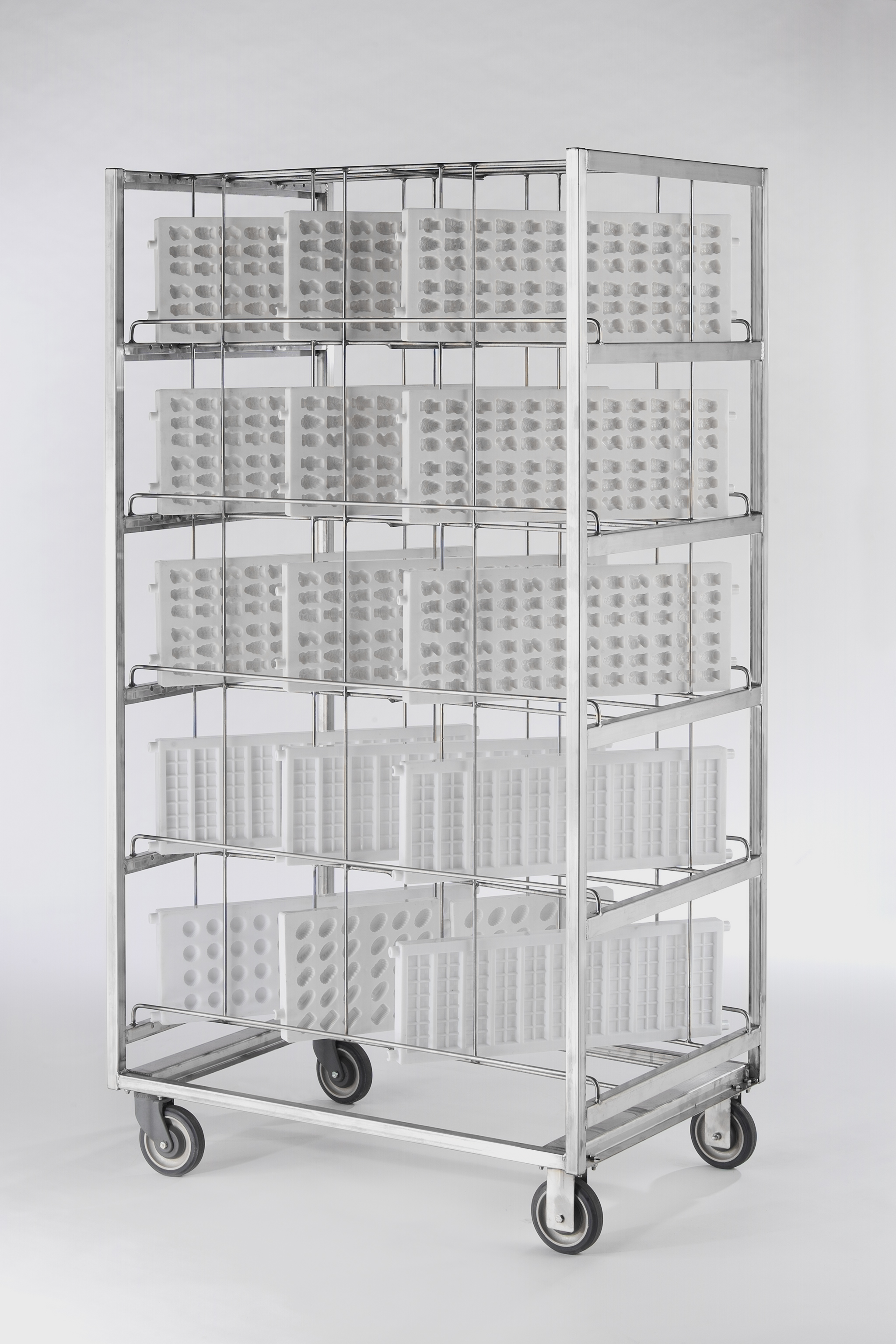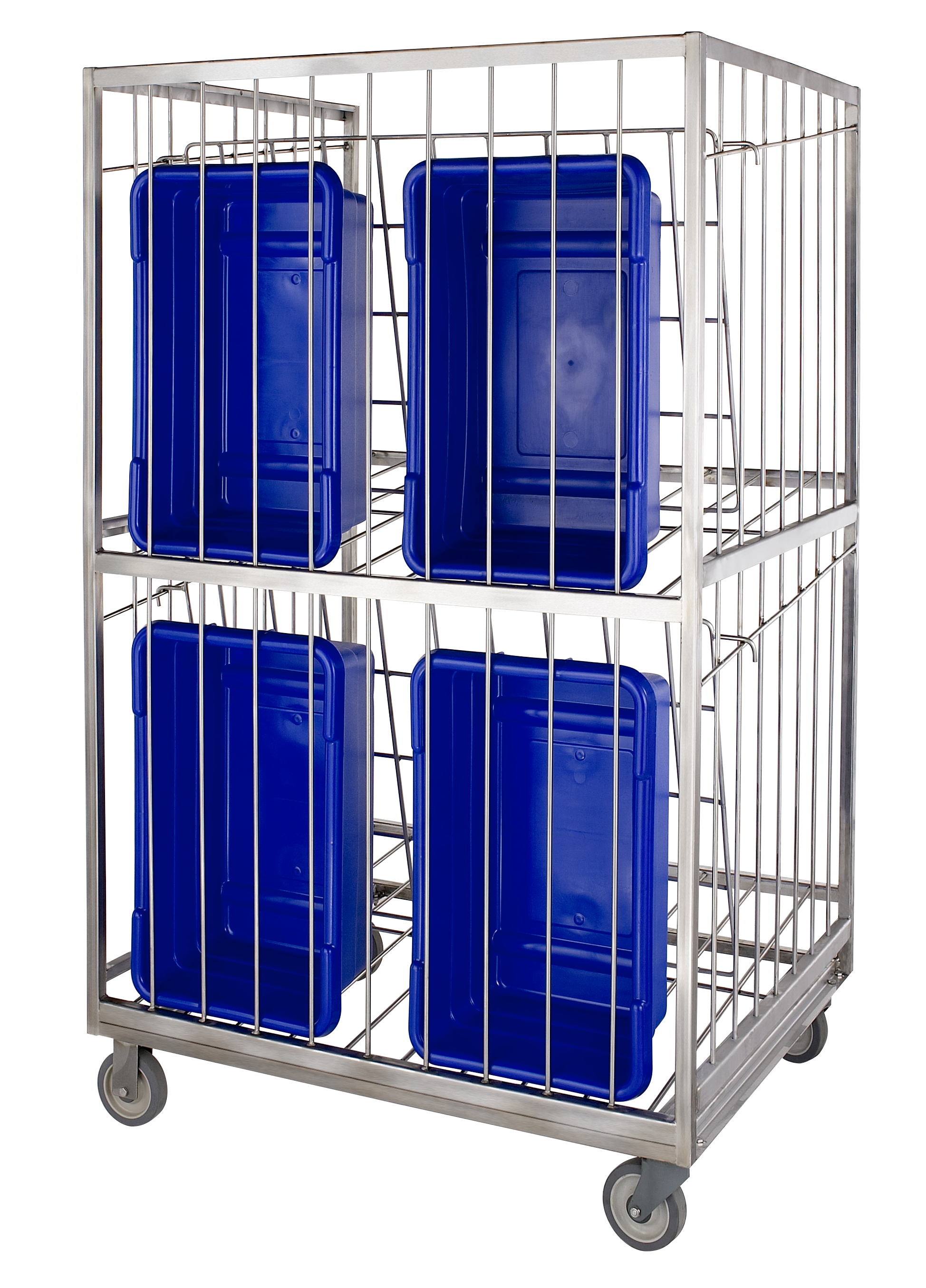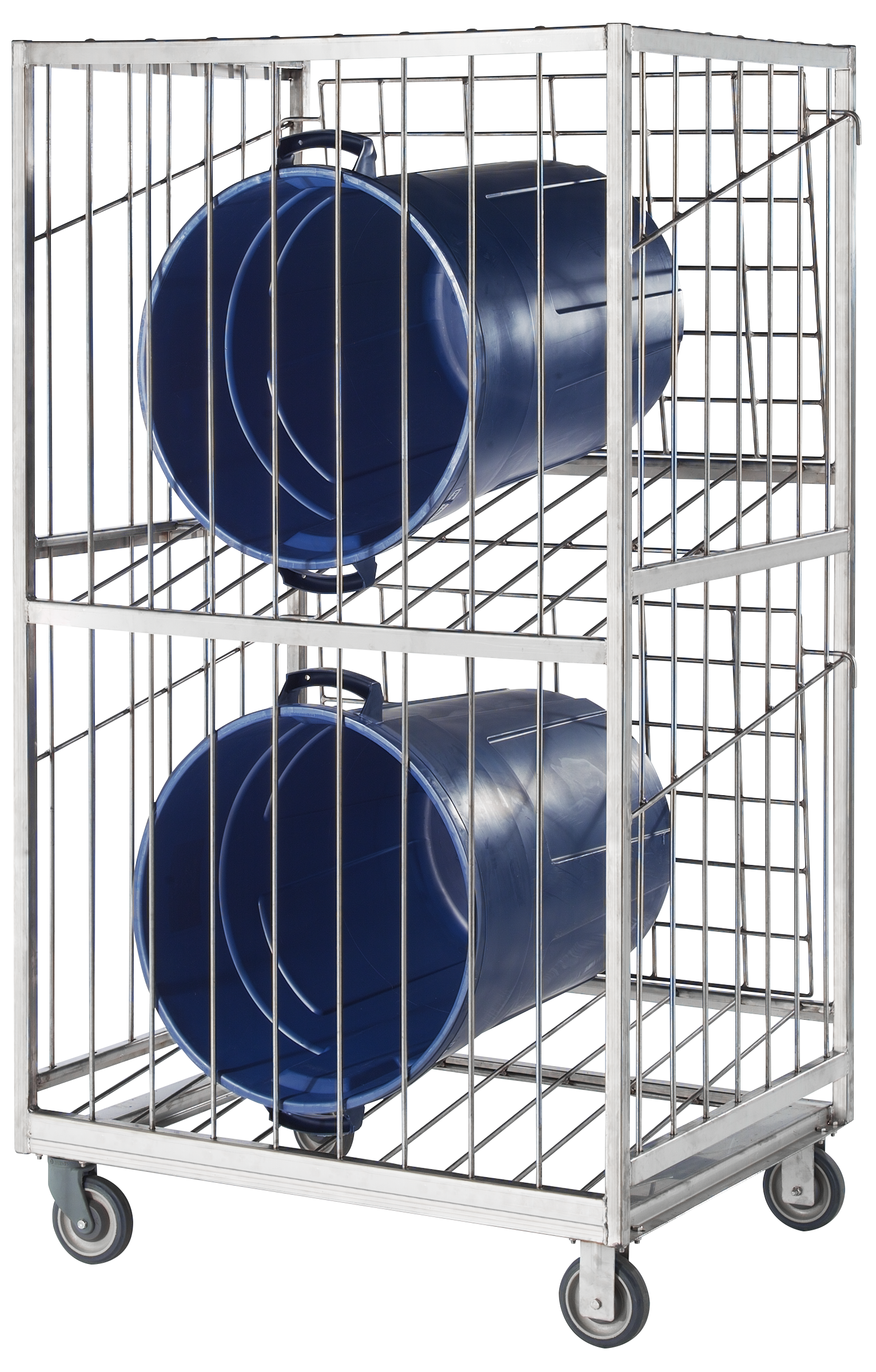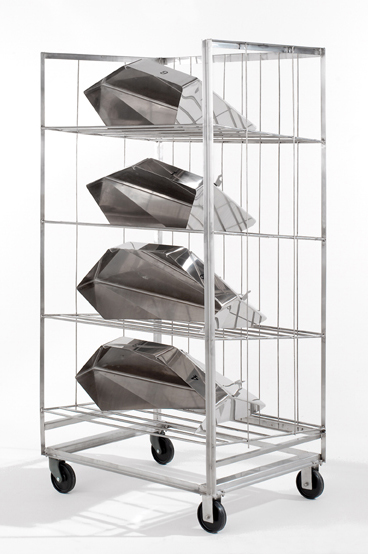 Here are the latest additions to our rack line. 
The New Wash Racks
The 2-Sided, 3-Tier Adjustable Wash Rack
The 2-3-4 tier adjustable wash rack is versatile because it can accommodate a variety of different sized containers or trays, thereby often reducing the number of wash racks needed for specific containers
These sanitary designed wash racks allow for adding and/or changing the products in the rack via an adjustable product guide without requiring additional racks or resulting in obsolete racks due to changing container sizes.  The flexibility saves time, floor space, and money while getting more use out of one rack.
Adjustable Scale Parts Hopper & Feeder Pan Wash Rack.
The Douglas custom wash rack for scale parts is specifically designed to hold weigh hoppers, feeder pans, and chutes that consistently require a thorough cleaning to avoid contamination.  This adjustable wash rack can be used to weigh scale parts of varied sizes since the feeder pan product guides and weigh hopper product rods can effortlessly be adjusted for different widths and heights of the parts.
Intended for easily maximizing set up and takedown, the sanitary rack is a result of work with multi-head manufacturers and customer input to resolve the issue of parts remaining in place during a powerful cleaning mode as well as transport, while extending the life of parts.
Sample Wash Racks/Inserts For Pan Washers
Pictures are for styles only. Rack/Insert capacity will vary depending on the model, associated wash zone, and rack size. Select the brochure PDF for additional details.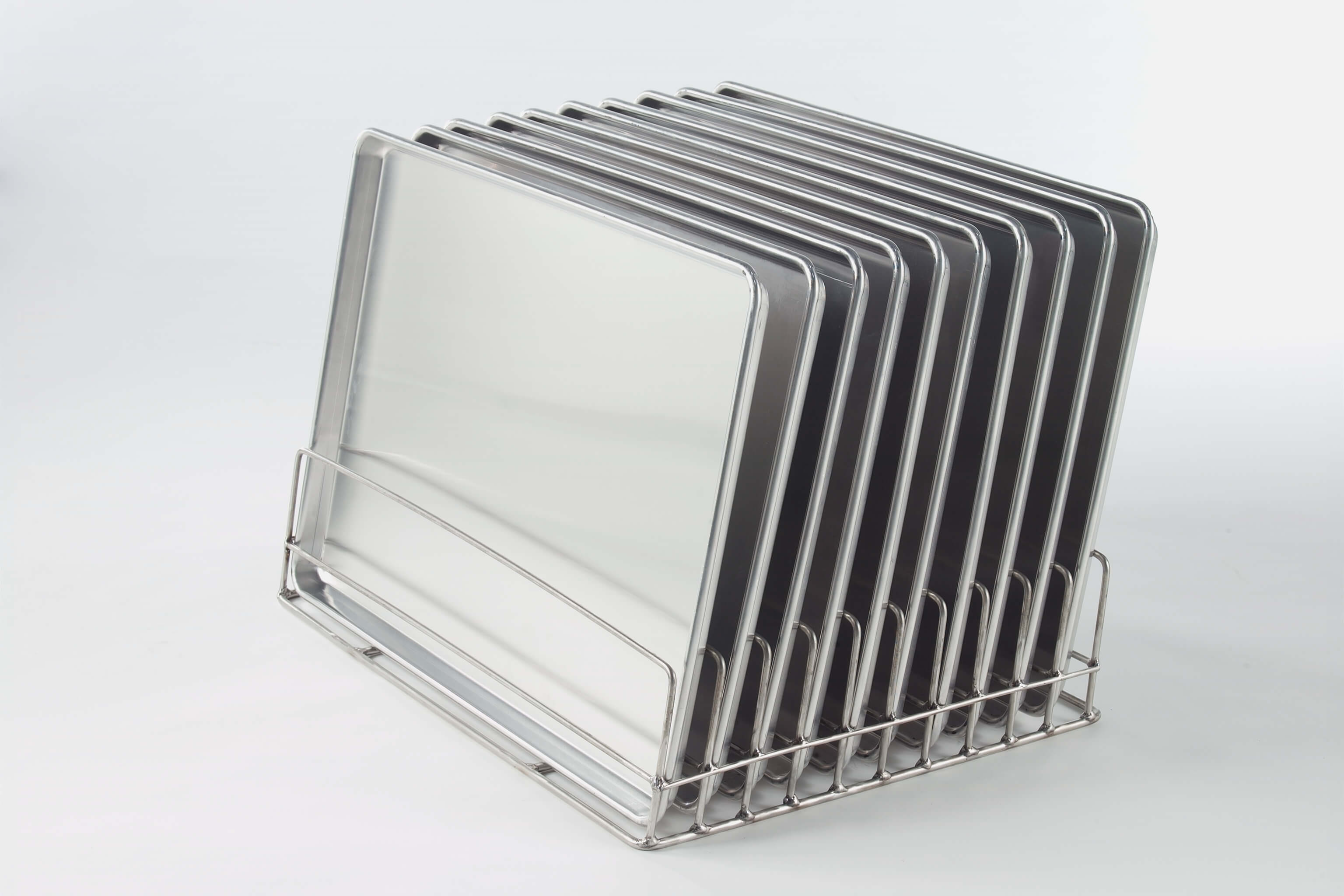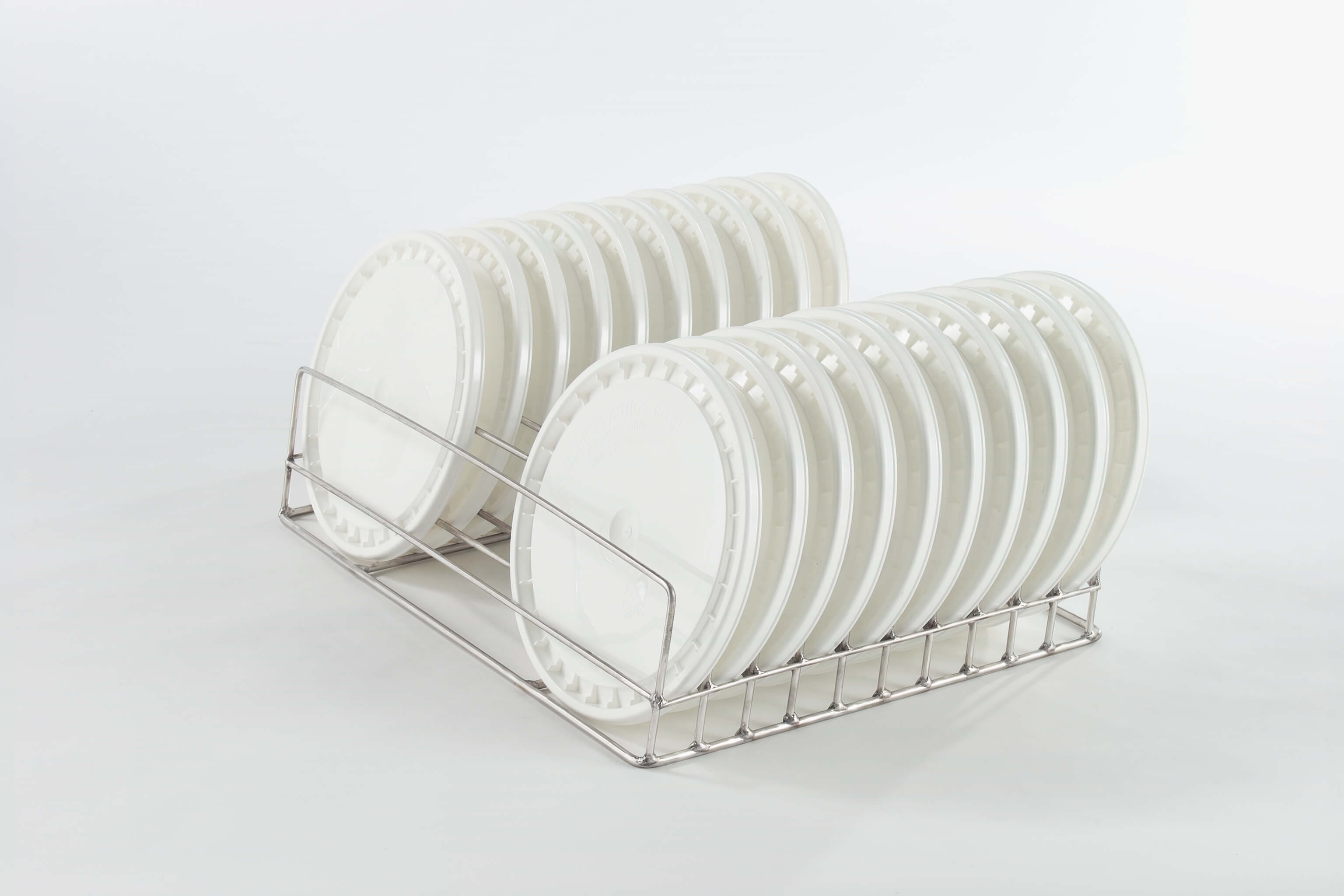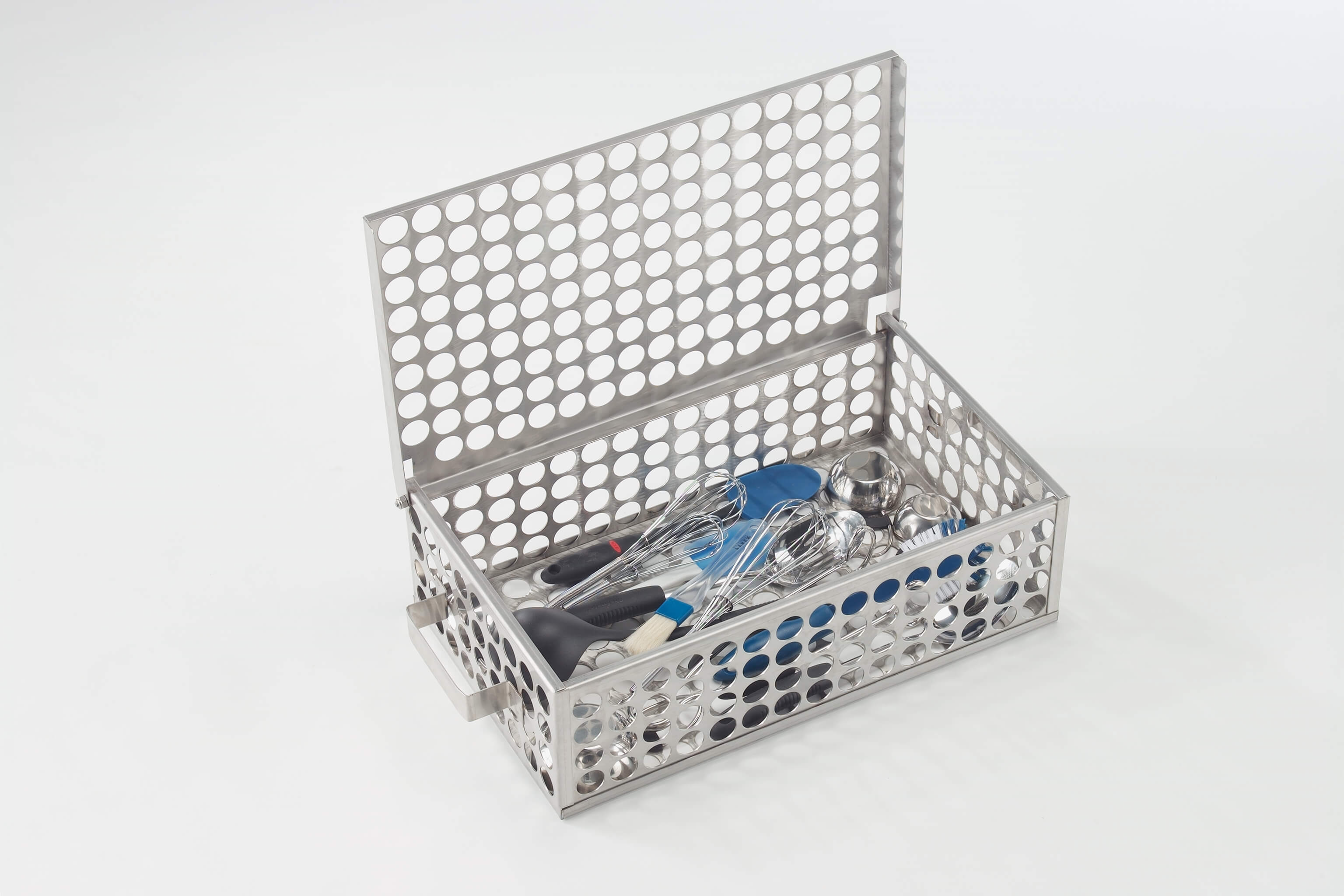 Stainless Steel Storage And Transport Racks
In addition to wash racks, Douglas Machines also provides custom-designed racks for general purposes like storage and transport. See Brochure.
Phone
(727) 461-3477 Local
(800) 331-6870 Toll Free
Corporate Office
4500 110th Ave N
Clearwater, FL 33762
Business Hours
M-F: 8am – 6pm
Sat: 8am – 4pm
Sun: Closed
Reach Out to Us
Have a question? Our experienced sales and engineering staff is ready to assist you in identifying the very best Douglas Washer or Replacement Part to match your specific needs. Call 888-348-3947 for parts and service or email us today. We are here to help you!