Reconditioned Industrial Washers
Reconditioned Industrial Washers
Used Douglas Washers that are the result of trade-ins are stripped down to their stainless steel shell and totally rebuilt.
NEW gauges
NEW or REBUILT pumps and motors
NEW heating elements or burners
NEW wash hub and spray arm assemblies
NEW electrical components
NEW control panels
Then they are equipped with NEW wash racks and backed by a one-year parts and labor warranty! That's a far cry from buying an 'as is' machine from another source, so consider yourself lucky if we have a model that matches your needs. Especially if it is a trade show demonstration model that has never been in service!
For a general understanding of the models available at any given point in time, reference the tables below and then contact our Sales Department for a full explanation and a detailed quote package.
Reconditioned Equipment
Our Refurbishment Process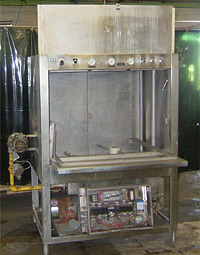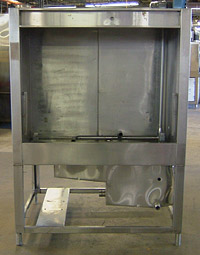 Step 3
Completely Rebuilt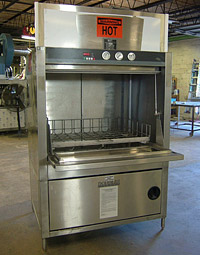 Reconditioned Equipment
Reconditioned Industrial Washer Solutions
Douglas Machines Corp. has offered a full line of automated commercial and industrial washers to the food and distribution industries for over 40 years. With over 80 standard models to choose from, Douglas Machines Corp. has a washing solution designed to match your specific needs.
Contact us today for a customized quote!
Corporate Office
4500 110th Ave N
Clearwater, FL 33762
Business Hours
Monday -Friday                8:00am - 4:30pm
Reach Out to Us
Have a question? Our experienced sales and engineering staff is ready to assist you in identifying the very best Douglas Washer or Replacement Part to match your specific needs. Call (800) 331-6870 for parts and service or email us today. We are here to help you!