Roll-in rack washers are stainless steel automated sanitation systems that wash empty oven and storage racks, as well as large batches of process items. They come in a variety of styles and capacities to suit different industries and processes. Models are designed with a rear-mounted pump, or a side-mounted pump for those that want the washer flush against a wall. Rack washers can be used with a ramp or instead installed in a pit or mezzanine cutout for floor-level loading and unloading. All machines come with special roll-in wash racks that are standard or custom designed to hold your specific items. You can even wash empty oven, storage, or meat racks.
The Rinse System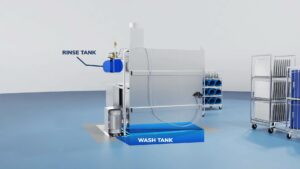 Each rack washer has a recirculating detergent wash tank and a separate freshwater sanitizing rinse tank. The recirculating tank supplies the standard wash. During this wash, it pumps water onto the wares and then freshens it after the cycle for reuse. The sanitizing rinse tank contains water for a one-time use during the wash cycle's final sanitizing rinse. This dual-tank system is water-efficient while still washing wares to governing food standards.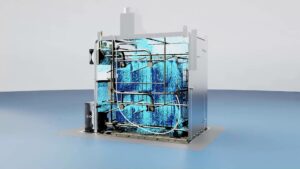 Rack washers have three standard preprogrammed wash cycles. Choose from short (4 minutes), medium (6 minutes), and long (8 minutes), depending on the severity of the soil. Every wash cycle begins with a recirculating detergent wash, where rotating stainless steel v-jets deliver high-velocity water pressure to penetrate and eliminate persistent grime. Each wash cycle concludes with a hot water-sanitizing rinse.
Additional Features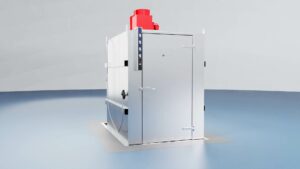 You can choose an optional steam extraction fan to sit on the rear of the machine and evacuate steam before the door opens. This increases the rack washer's energy efficiency and improves user safety.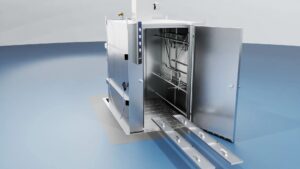 Rack washers have filters on the floor of the machine to catch any debris from the wares and prevent clogging in the machine's pipes and nozzles. These filters have handles and an easy-to-remove design, simplifying maintenance and reducing downtime.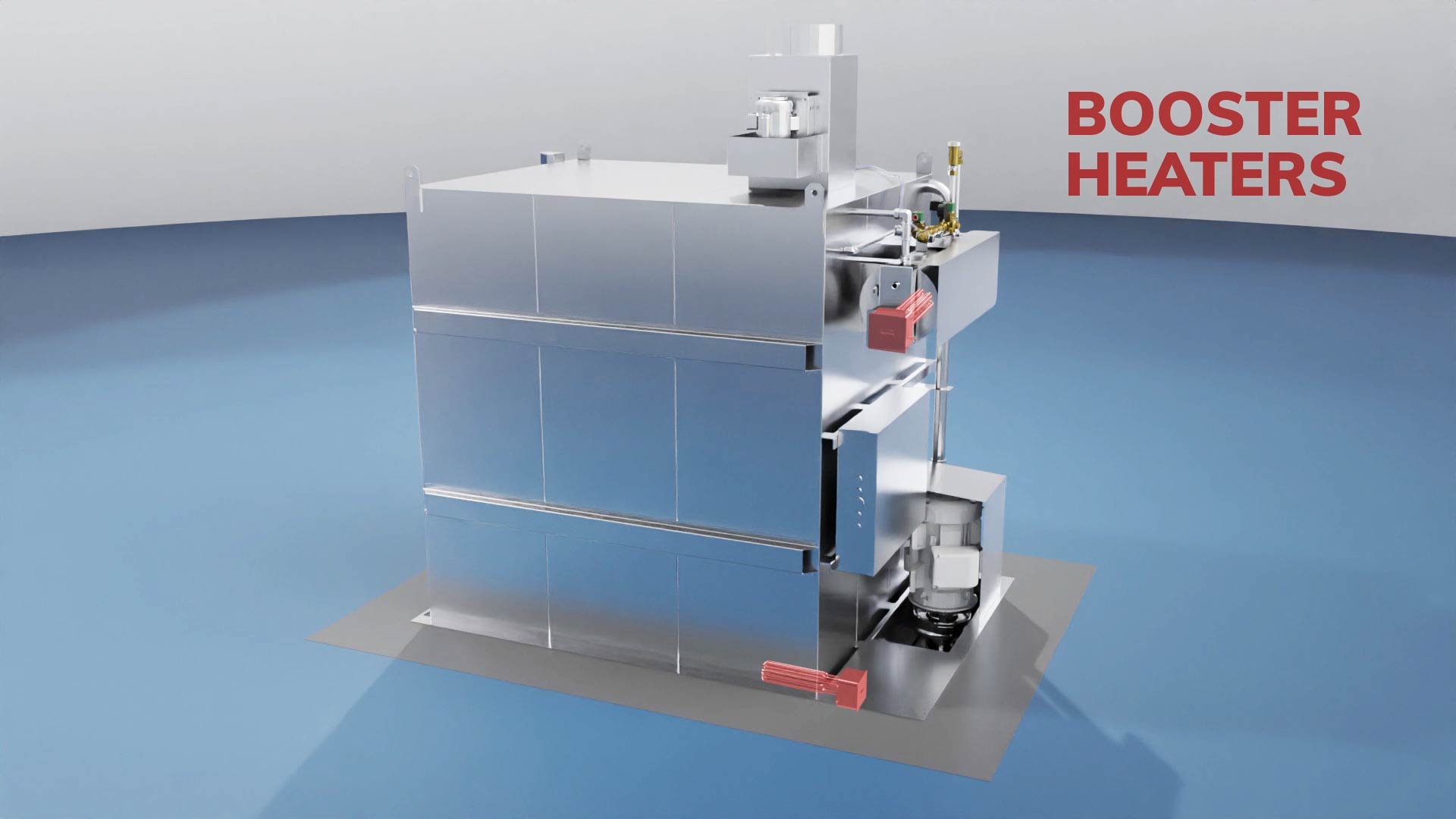 Rack washer booster heaters warm the water to sanitizing temperatures. These heaters can utilize electric, gas, or steam, depending on what your facility has available.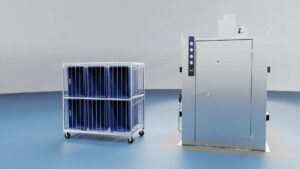 Douglas Machines Corp. stainless steel rack washers are ergonomic and resource-efficient. They save time, labor, resources, and money across businesses and industries. To learn which model of rack washer would best suit your business, or to design a custom machine, contact Douglas Machines Corp.