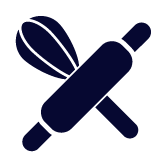 Wholesale Baking Container Washing Equipment
Douglas Machines Corp. is a leading manufacturer of washing and sanitizing equipment used in the wholesale and commercial baking industry. Our equipment complies with regulatory food safety standards to ensure that your baked products are produced without physical, allergenic, chemical, and microbiological hazards.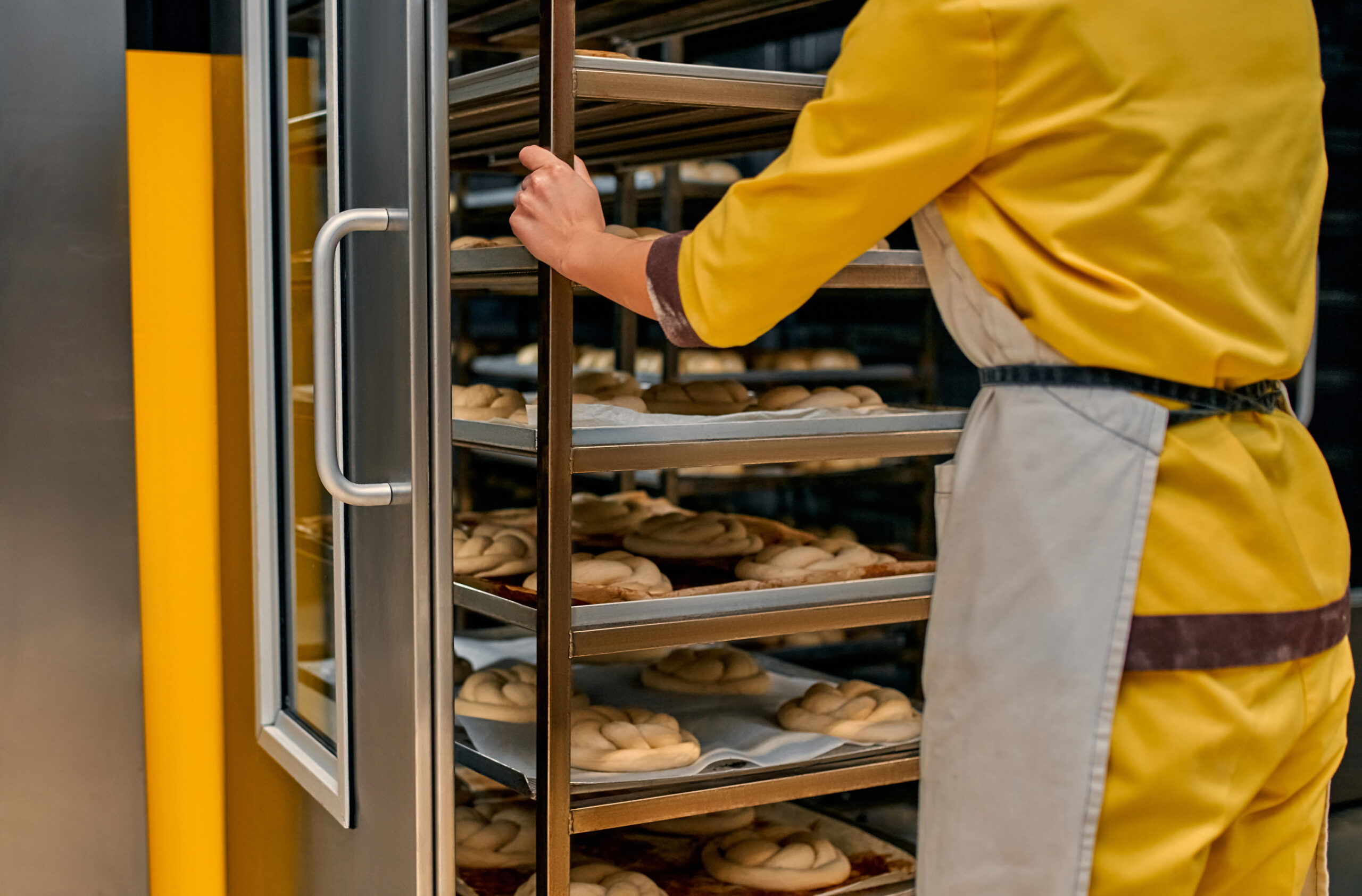 For 40 years, Douglas Machines has worked alongside wholesale and commercial baking companies involved in the production, importation/wholesaling, and retailing of baked goods including bread, cakes, pastries, cookies, crackers, and tortillas.
These companies trust Douglas with their container washing needs because maximum productivity is reached, along with decreased energy use, reduced chemical and water costs, increased shelf life for equipment, tools, and utensils, and reduced manpower for regular washing.
The baking industry has a labor shortage and cleanliness remains important. It's imperative that resources are allocated where the need is greatest. Manpower shouldn't be squandered on manually washing containers. An automated system minimizes sanitation issues, elevates food safety standards, and delivers savings.
Problems Solved. Trusted Partnerships
Baking Containers and Applications
Here's a sampling of the containers Douglas Machines Corp. cleans.  Our wash test and research area is designed to demonstrate the full potential of our washing and sanitizing systems using your containers.  Send us the items.  We'll test them and share the video with you.  It's part of our commitment to quality and customer service.
Bagel Boards
Baguette Screens
Barrels
Bins
Bread/Loaf Pans
Buckets
Bulk Containers
Bundt Pans
Bun / Sheet Pans
Cake Molds
Doug Trucks
Drums
Food Storage
Funnels
Garbage Cans
Hinged Totes
Ingredient Bins
Lids
Cake Pans
Candy Molds
Conveyor Belts
Cooling Rack
Crates
Donut Screens
Kettles
Moulds
Muffin Pans
Oven Racks
Lugs
Machine Parts
Magnum Bins
Mixing Bowls
Pails
Pallets
Pallet Separators
Pans
Pizza Boxes
Pots
Proofing Boards
Racks
Scale Buckets
Screens
Shipping Baskets
Storage Cages
Strap Pans
Steam Table Pans
Toes
Transport Racks
Tubs Utensils
Utility Trays
Phone
(727) 461-3477 Local
(800) 331-6870 Toll Free
Corporate Office
4500 110th Ave N
Clearwater, FL 33762
Business Hours
M-F: 8am – 6pm
Sat: 8am – 4pm
Sun: Closed
Reach Out to Us
Have a question? Our experienced sales and engineering staff is ready to assist you in identifying the very best Douglas Washer or Replacement Part to match your specific needs. Call 888-348-3947 for parts and service or email us today. We are here to help you!