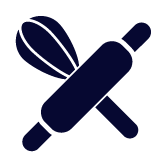 Wholesale Baking Container Washing Equipment
Douglas Machines Corp. is a globally renowned manufacturer of foodservice sanitizing systems like bakery tray washers. Wholesale bakery owners have trusted our machines for generations to wash and sanitize bakery containers, tools, and machine parts.
Streamline Your Bakery with Tray Washers, Rack Cleaners, and More.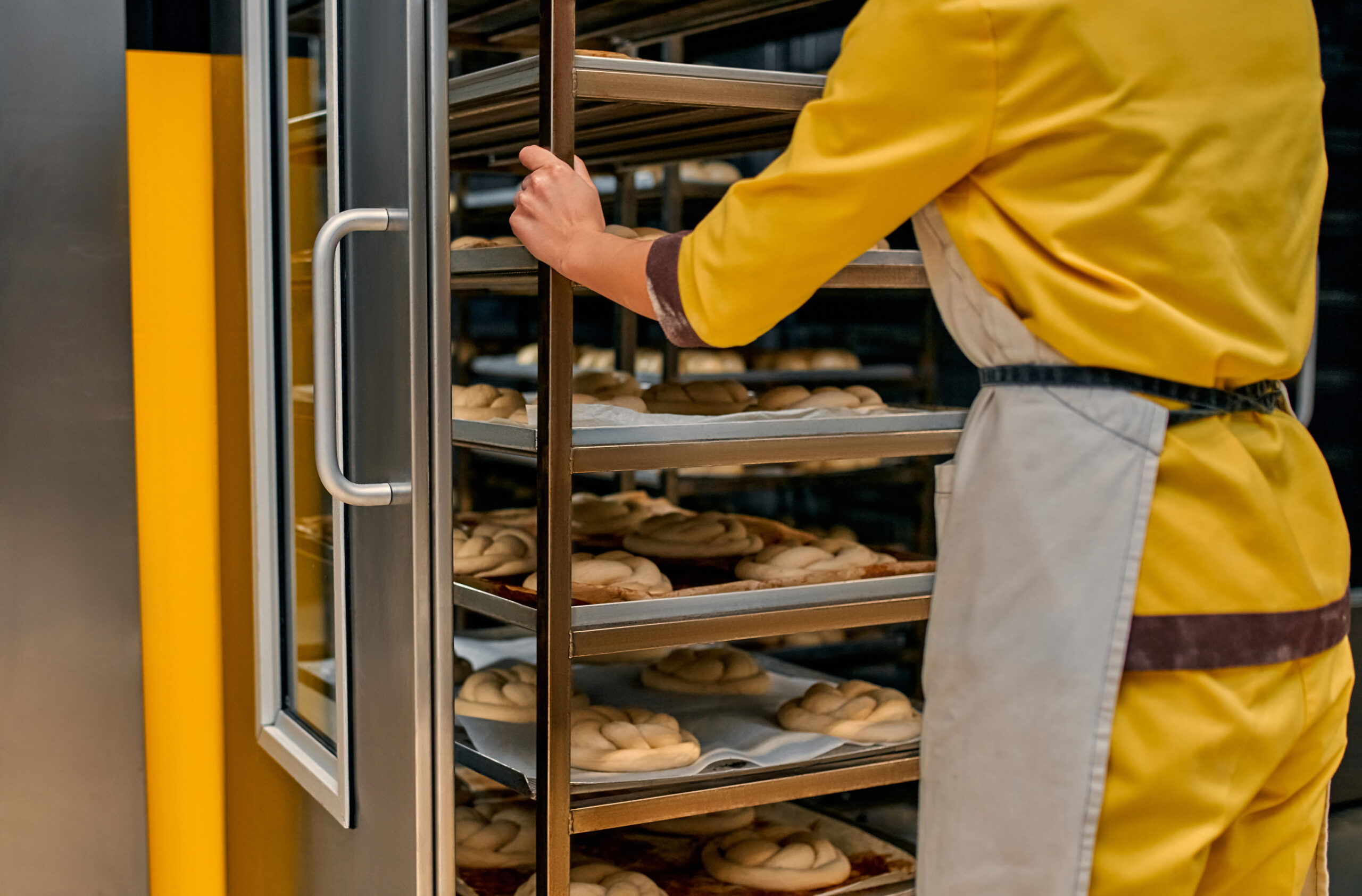 Douglas Machines got its start in the baking industry. Our first machine was a baking rack washer in 1979, and we've been manufacturing sanitizing systems for the industry ever since. We understand more than anyone how crucial food safety is in the wholesale baking industry.
Sanitation standards today are stringent, with contact surfaces needing to be cleaned multiple times a day. While this is good for the health of consumers, it can put a strain on your business, especially if you're experiencing labor shortages and high turnover rates. Frequent washing also uses a lot of resources like water, electricity, and chemicals, that can become expensive over time.
Douglas commercial washers start at the push of a button, so your employees can start it and walk away to complete other tasks, increasing your labor efficiency. Plus, our machines can clean thousands of items an hour to a perfect sanitary clean. They can accomplish all this while still saving you resources thanks to their state-of-the-art recirculating wash tanks and energy-efficient pumps.
You can choose from over 80 standard models like bakery tray washers, rack washers, and bucket cleaners. You can also contact us and speak to an engineer who will design a custom machine tailored to your needs.
Baking Containers and Applications
Here's a partial list of the items Douglas Machines snack food commercial washing equipment can clean.
Don't see the items you want to clean? Give us a call! Our engineers can recommend a machine or run it through our state-of-the-art wash test and research area, where you send us your dirty items and we'll run it through a machine and send it back to you along with footage of the cleaning. Just to prove the quality of our work.
Bagel Boards
Baguette Screens
Barrels
Bins
Bread/Loaf Pans
Buckets
Bulk Containers
Bundt Pans
Bun / Sheet Pans
Cake Molds
Doug Trucks
Drums
Food Storage
Funnels
Garbage Cans
Hinged Totes
Ingredient Bins
Lids
Cake Pans
Candy Molds
Conveyor Belts
Cooling Rack
Crates
Donut Screens
Kettles
Moulds
Muffin Pans
Oven Racks
Lugs
Machine Parts
Magnum Bins
Mixing Bowls
Pails
Pallets
Pallet Separators
Pans
Pizza Boxes
Pots
Proofing Boards
Racks
Scale Buckets
Screens
Shipping Baskets
Storage Cages
Strap Pans
Steam Table Pans
Toes
Transport Racks
Tubs Utensils
Utility Trays
Corporate Office
4500 110th Ave N
Clearwater, FL 33762
Business Hours
Monday -Friday                8:00am - 4:30pm
Reach Out to Us
Have a question? Our experienced sales and engineering staff is ready to assist you in identifying the very best Douglas Washer or Replacement Part to match your specific needs. Call (800) 331-6870 for parts and service or email us today. We are here to help you!