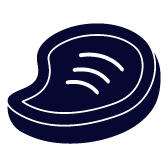 Meat, Beef & Poultry Container Washing Equipment
Douglas Machines Corp. designs meat processing cleaning equipment and poultry cleaning equipment for manufacturers across the globe. Our machines have been trusted for decades to eliminate health hazards and streamline the production process.
Make Your Meat Processing Safer, Cleaner, and Smarter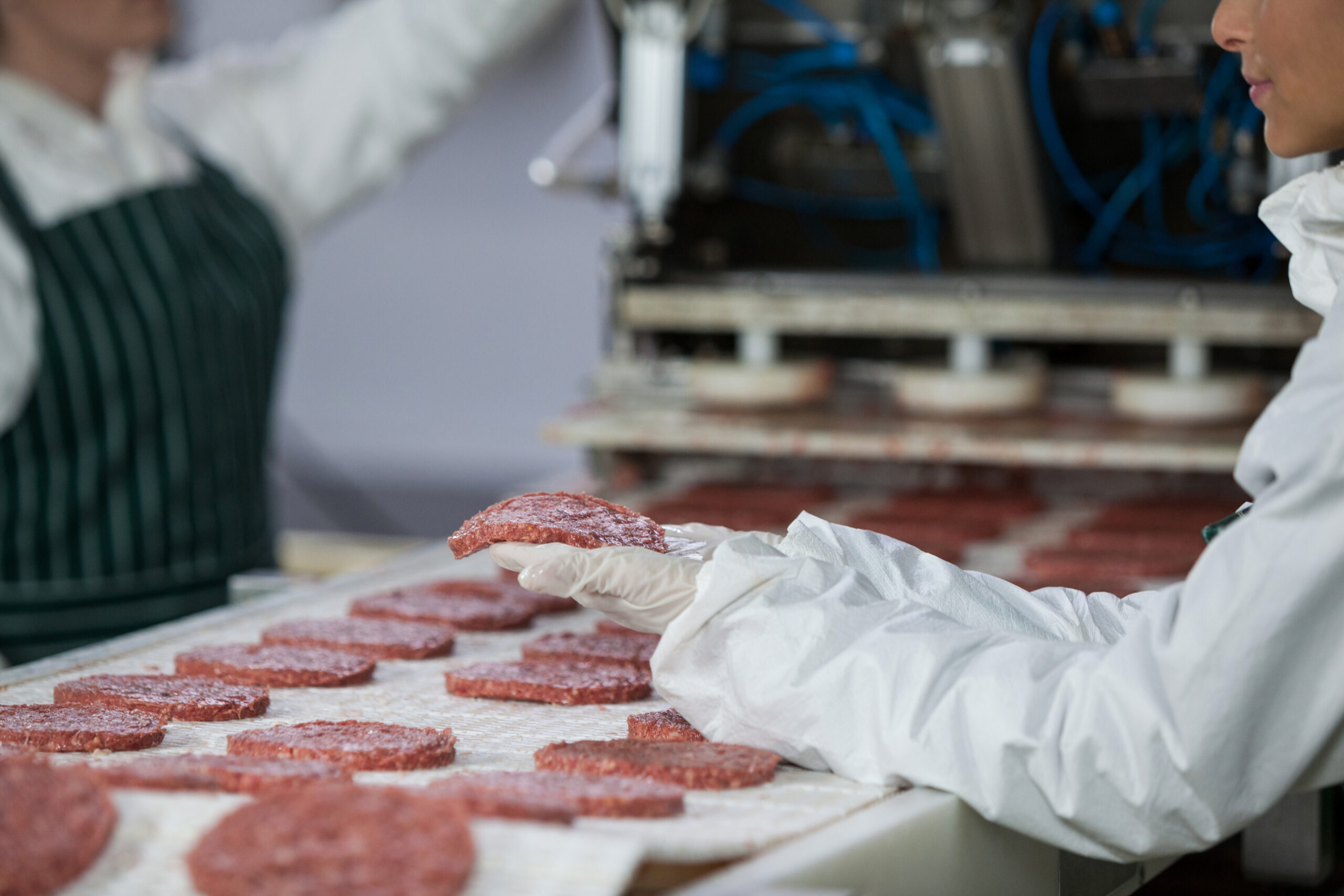 Meat and poultry manufacturers deal with some of the most demanding work environments in the food industry. Their workforce and equipment endure severe environments, with hot and cold temperatures, high humidity, and rigorous washdown procedures to preserve the quality of the products.
Food safety is crucial in the poultry and meat manufacturing industry. Meat-based pathogens and bacteria can be fatal for consumers and for your business.
That's why consistent, scheduled hygiene procedures and high levels of sanitation are vital. Federal food standards are always evolving, so reused meat containers and tools must be regularly washed and sanitized.
Douglas washers remove the human error by cleaning on clockwork at the right temperature every time. Our machines also lower labor costs because your workers can just push a button and leave the machine to do the rest, increasing productivity. Our machines are also all equipped with state-of-the-art recirculating tanks and more to save resources like water and energy.
Meat Processing Containers and Applications
Here are some of the containers that Douglas Machines industrial washers can clean. If you're unsure whether or not your object will work, you can mail the dirty dish to our wash test and research area, where we'll film it going through the machine and send it back to you. We're confident you'll be impressed.
Barrels
Bins
Buckets
Buggies
Bulk Containers
Conveyor Belts
Chicken Drip Dollys
Chicken Drip Pans
Chutes
Crates
Drums
Feeder Pans
Field Bins
Garbage Cans
Ham Moulds
Hatchery Baskets
Hinged Totes
Jumbo Meat Lugs
Lids
Lugs
Lug Dollys
Machine Parts
Magnum Bins
Meat Fryers / Ovens 
Oven Racks
Pails
Pallets
Pallet Separators
Pans
Pots
Racks
Roasting Pans
Scale Buckets
Screens
Smoke Screens
Smoke Trucks & Sticks
Storage Cages
 Tubs
Totes 
Transport Racks 
Troughs, Tubs & Untensils
V-Mag Carts
Weigh Buckets & Hoppers
Wire Containers & Baskets
Phone
(727) 461-3477 Local
(800) 331-6870 Toll Free
Corporate Office
4500 110th Ave N
Clearwater, FL 33762
Business Hours
M-F: 8am – 6pm
Sat: 8am – 4pm
Sun: Closed
Reach Out to Us
Have a question? Our experienced sales and engineering staff is ready to assist you in identifying the very best Douglas Washer or Replacement Part to match your specific needs. Call 888-348-3947 for parts and service or email us today. We are here to help you!