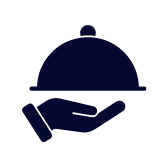 Food Service Container Washing Equipment
Douglas Machines Corp. is a leading manufacturer of washing and sanitizing equipment for the food service industry. Our machines comply with regulatory food safety standards to ensure that your serviced food products are produced without physical, allergenic, chemical, and microbiological hazards.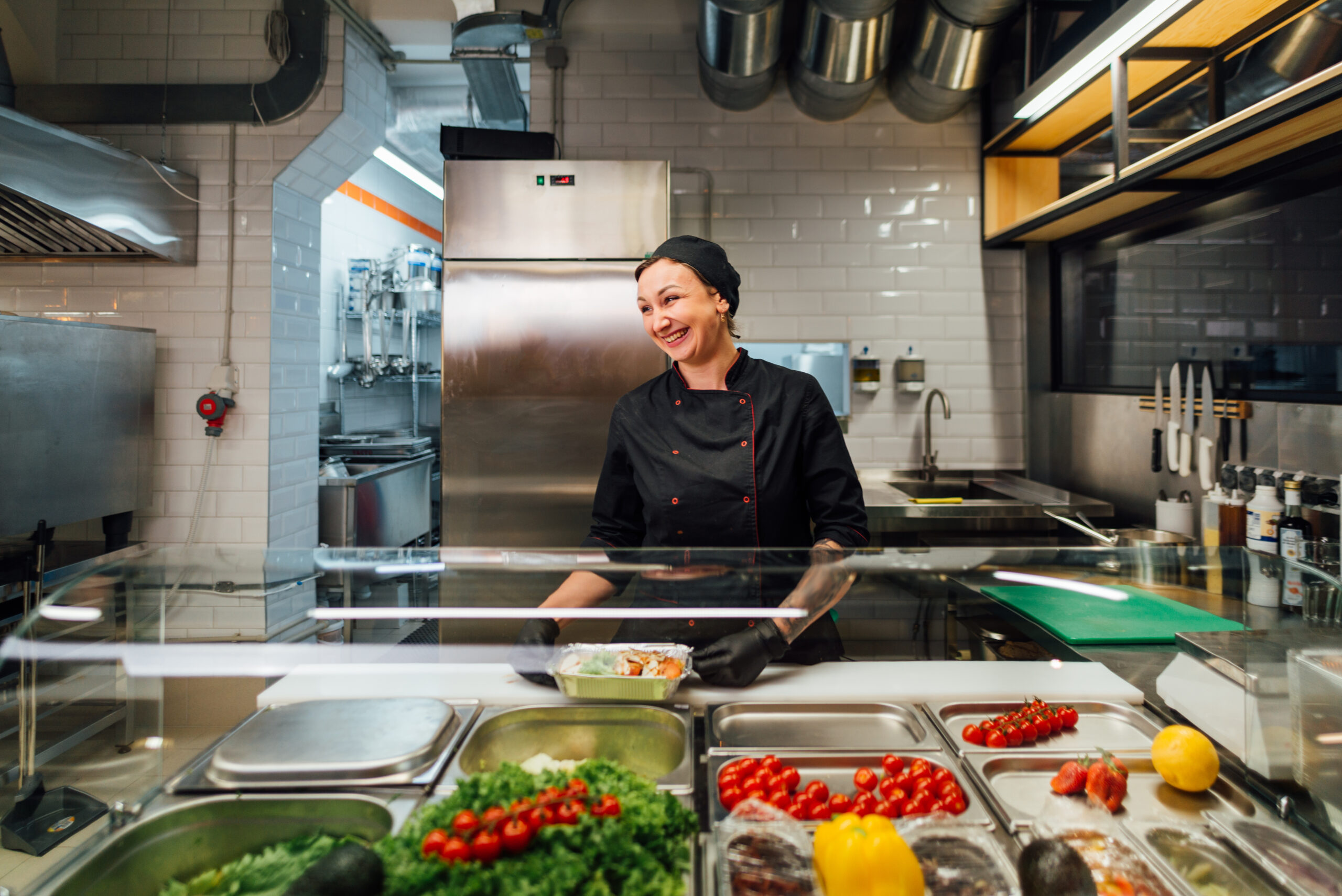 For 40 years, Douglas Machines has provided superior washing equipment to food service companies like cafeterias, delis, bakeries, catering companies, and more.
Food services are constantly trying to raise the bar when it comes to food safety and quality. Keeping costs down, output high, and maintaining a level of sanitation excellence are all important aspects of the business.
Still, food sanitation is only as effective as the people performing their duties. Any containers that touch food like totes, crates, and utensils could create cross-contamination and must be sanitized daily.
Take the manual cleaning process out of workers' hands and take the human error out of food safety with an automated washing system. With the right equipment in place, your process will be more efficient, your employees will be more productive, and your customers will be safer. You will attain some peace of mind in a business where cleanliness puts so much at stake. That's why our machines are affordable, environmentally friendly, and leave a perfect clean every time.
Problems Solved. Trusted Partnerships
Food Service Containers and Applications
Here are some of the containers that Douglas Machines industrial washers can clean. If you're unsure whether or not your object will work, you can mail the dirty dish to our wash test and research area, where we'll film it going through the machine and send it back to you. We're confident you'll be impressed.
Bagel Boards
Barrels
Bin
Buckets
Buggies
Bulk Containers
Bundt Pans
Bun / Sheet Pans
Cake Molds
Cake Pans
Cooling Racks
Crates
Drums
Totes
Food Storage Boxes
Funnels
Conveyor Belts
Garbage Cans
Hinged Totes
Ingredient Bins
Lids
Kettles
Lugs
Machine Parts 
Mixing Bowl
Moulds
Muffin Pans
Transport Racks
Oven Racks
Pails
Pallets & Pallet Separators 
Pans 
Pots
Proofing Boards
Racks
Scale Buckets
Shipping Baskets
Smoke Trucks & Sticks
Storage Cages
Strap & Steam Table Pans 
Tubs
Utensils & Utility Container
Corporate Office
4500 110th Ave N
Clearwater, FL 33762
Business Hours
Monday -Friday                8:00am - 4:30pm
Reach Out to Us
Have a question? Our experienced sales and engineering staff is ready to assist you in identifying the very best Douglas Washer or Replacement Part to match your specific needs. Call (800) 331-6870 for parts and service or email us today. We are here to help you!