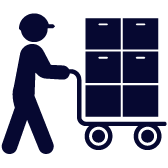 Distributor Container Washing Equipment
 Douglas Machines Corp. is a leading manufacturer of container washers and sanitizers for the distribution industry. Our machines comply with regulatory safety standards to ensure that your products are shipped without physical, allergenic, chemical, or microbiological hazards.
Streamline Your Distribution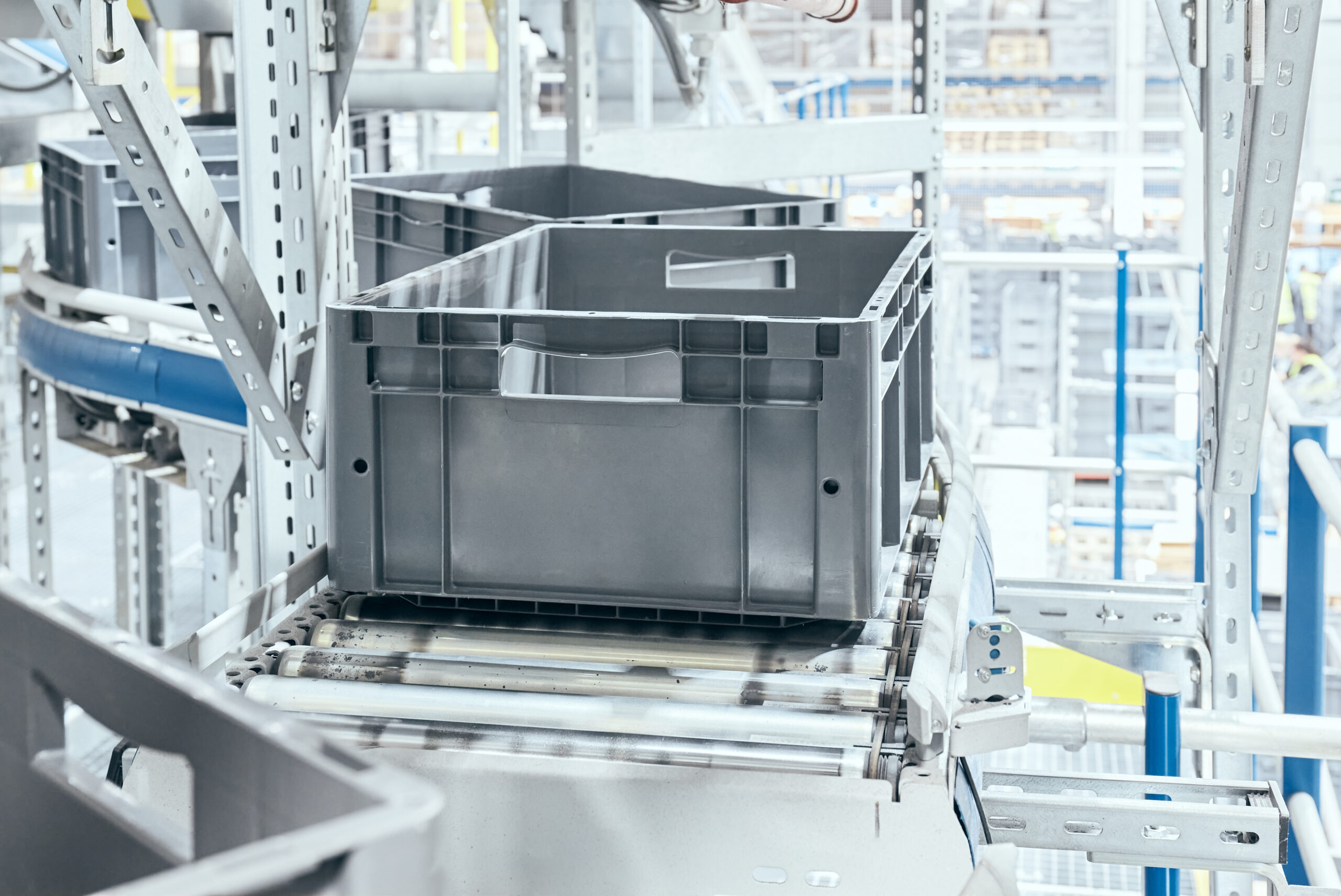 For 40 years, Douglas Machines has worked alongside distribution companies involved in importation, exportation, wholesaling, and retailing to create state-of-the-art distribution container washers.
Consumers want your goods but demand a high level of cleanliness and consistency, especially post-pandemic. Our washing and sanitizing systems will clean your containers and tools to peak food safety standards every time.

Not only do they ensure sanitation, but our automated sanitizing solutions also reduce the cost, time, and resources involved in material handling, packaging, export, and logistical centers.
An automated washer guarantees sanitation whereas handwashing does not. It also speeds up the production process and produces a consistent result. Plus, Douglas washers start at the push of a button, so your labor force can set turn it on and leave to complete other tasks, increasing your productivity. Unlike other washers, Douglas distribution container washers are made to conserve water and energy, with recirculating wash tanks and high-efficiency motors designed to save you money.
We have over 80 standard models for you to choose from. If none fit your exact needs, talk to one of our engineers to have a custom machine designed for you.

Distribution Industry Containers and Applications
 Here are some of the containers that Douglas Machines industrial washers can clean. If you're unsure whether or not your object will work, you can mail the dirty dish to our wash test and research area, where we'll film it going through the machine and send it back to you. We're confident you'll be impressed.
Barrels
Bins
Buckets
Bulk Containers
Conveyor Belts
Cooling Racks
Crates
Chutes
Drums
Food Storage Boxes
Funnels
Freezing Tunnels
Garbage Cans
Hinged Totes
Ingredient Bins
Lids
Lugs
Machine Parts
Magnum Bins
Mixing Bowls
Meat Fryers / Ovens
Moulds
Oven Racks
Pails
Pallets & Pallet Separators 
Pans
Pots
Proofing Boards
Racks
Scale Buckets
Screens
Sheet Pans
Shipping Baskets
Storage Cages
Totes & Transport Racks
 Tubs
Utensils & Utilitity Containers
V-Mag Carts 
Waste Cans
Weigh Buckets & Hoppers
Wire Containers
Wire Basket
Phone
(727) 461-3477 Local
(800) 331-6870 Toll Free
Corporate Office
4500 110th Ave N
Clearwater, FL 33762
Business Hours
M-F: 8am – 6pm
Sat: 8am – 4pm
Sun: Closed
Reach Out to Us
Have a question? Our experienced sales and engineering staff is ready to assist you in identifying the very best Douglas Washer or Replacement Part to match your specific needs. Call 888-348-3947 for parts and service or email us today. We are here to help you!