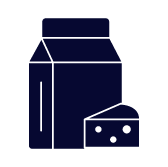 Dairy Processing Washing Equipment
Douglas Machines Corp. is a leading manufacturer of sanitizing dairy processing equipment. The dairy industry requires a top-level clean from start to finish, and Douglas commercial washers are built to always provide.
Clean Better. Sanitize Faster. Save Resources.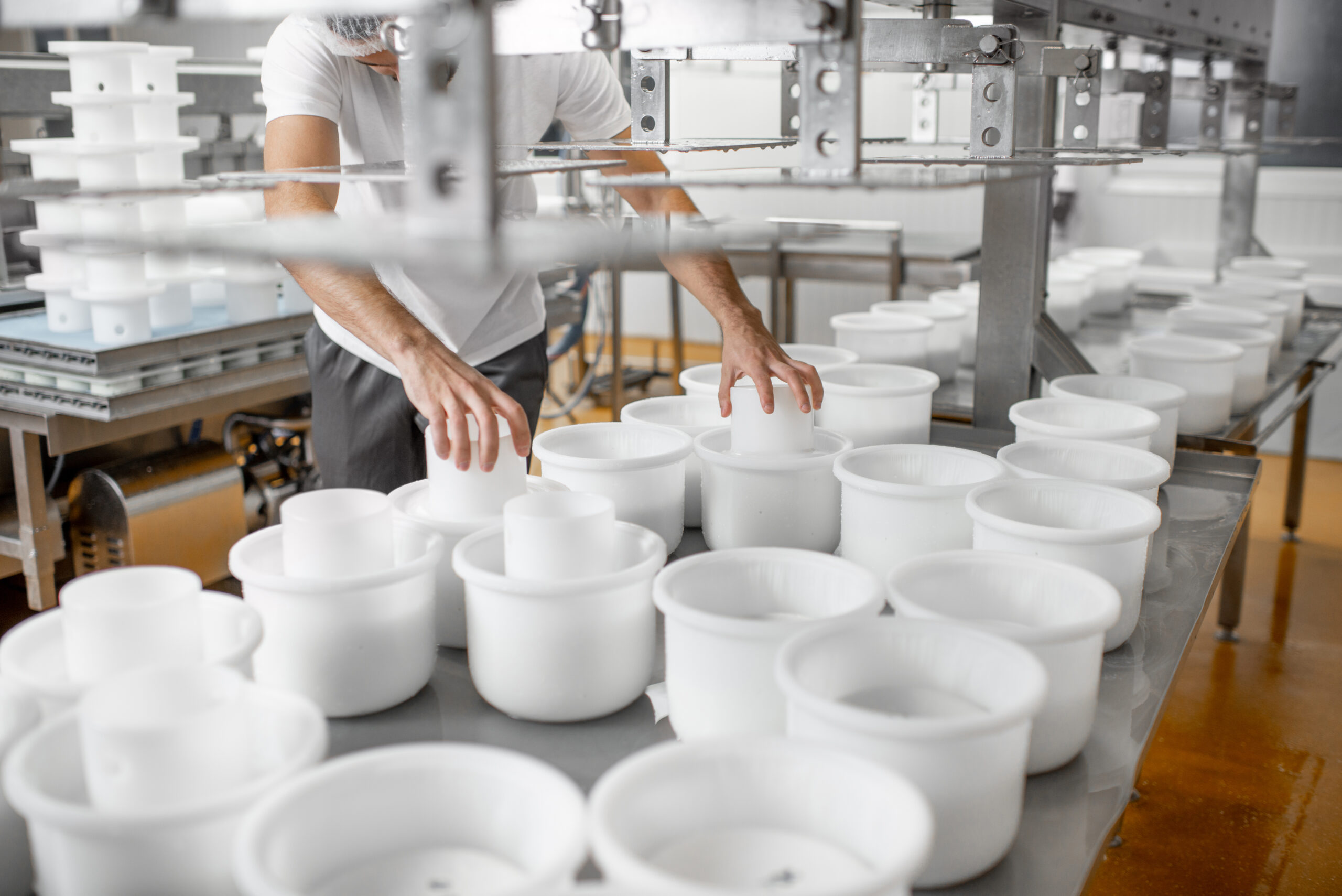 From milk to ice cream, food safety is crucial in the dairy industry.
Surfaces that encounter dairy during processing—like containers, utensils, and equipment—must be repetitively cleaned between uses, but handwashing is time-consuming and expensive when your plant is understaffed or experiencing high turnover rates. Plus, most commercial washers use large amounts of water and energy, which costs you money.
Douglas Machines Corp. has created a line of sanitizing dairy processing equipment that kills pathogens while reducing labor costs and conserving resources like water and electricity. For 40 
years, we've worked with dairy processors to design and build commercial washers that sanitize a variety of containers, tools, and parts. You can either choose from over 80 standard models, or meet with an engineer to design one tailored to your needs.
Items Cleaned By Our Dairy Processing Equipment
Here's a partial list of the items Douglas Machines commercial washers clean.
Don't see the items you want to clean? Give us a call! Our engineers can recommend a machine or run it through our state-of-the-art wash test and research area, where you send us your dirty items and we'll run it through a machine and send it back to you along with footage of the cleaning. Just to prove the quality of our work.
Barrels
Beverage Carriers
Bins
Buckets
Cheese Block Forms
Crates
Conveyor Belts
Drums
Feed Buckets
Freezing Tunnels
Funnels
Forms
Garbage Cans
Hinged Totes
Lids
Lugs
Machine Parts
Magnum Bins
Mixing Bowls
Pails
Pallets
Pallet Separators
Pans
Pots
Racks
Storage Cages
Totes
Transport Racks
Troughs
Tubs
Utensils
Utility Trays / Containers
Waste Cans
Corporate Office
4500 110th Ave N
Clearwater, FL 33762
Business Hours
Monday -Friday                8:00am - 4:30pm
Reach Out to Us
Have a question? Our experienced sales and engineering staff is ready to assist you in identifying the very best Douglas Washer or Replacement Part to match your specific needs. Call (800) 331-6870 for parts and service or email us today. We are here to help you!